There were genuine critics when Spurs requested FA to overturn red card shown to Son Heung-min after his tackle that led to horrific injury to Andre Gomes and Martin Atkinson showed him the red carpet judging by the circumstances and outcome of that tackle.
Football Association has overturned Son Heung-min's red card after an independent regulatory commission upheld the claim of wrongful dismissal.
The FA Spokesperson's Tweet on Tuesday read: 'Heung-min Son will be available for Tottenham Hotspur FC's next three domestic fixtures after an independent Regulatory Commission upheld a claim of wrongful dismissal. The forward was sent off for serious foul play during the Premier League fixture against Everton FC on Sunday 3 November 2019.'
The Portuguese appeared to break his leg after stumbling into Serge Aurier from a challenge by Heung-min Son. It was a horrible incident very tough to watch and Son, who is considered one of the nicest men in World football, appeared distraught by the damage caused.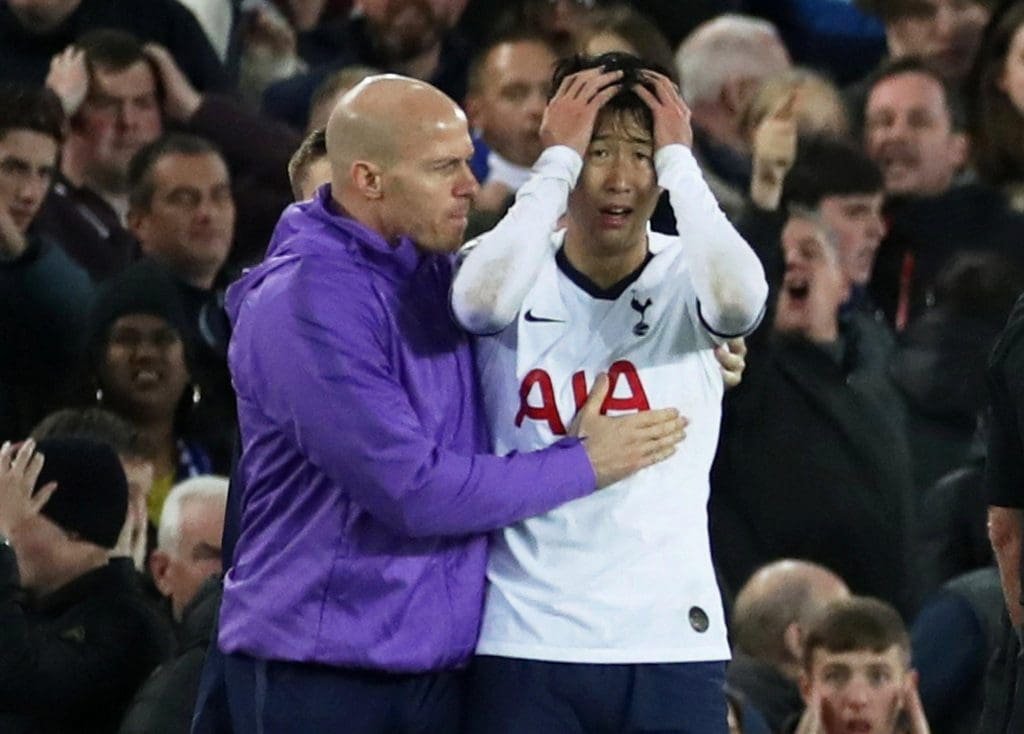 Son was initially shown yellow card by referee Martin Atkinson, though watching the outcome of the tackle VAR over-ruled the yellow and showed him red.
Son, however would not have, made it past that point – Poch would have subbed him off over his distraught to the Gomes incidence. Though Spurs were down to ten men and which seemed not the right decision.
Jamie Carragher speaking with Sky Sports pointing out whether Son did deserve a red: "If you give a red card for that, every challenge is endangering the safety of an opponent. We didn't want to show it on the replay but I could see it in front of me.
"He actually gets injured in between the two challenges in some ways, and the Son challenge does force him to fall as his leg, unfortunately, gets stuck underneath him just before Aurier comes in.
"I think in the future of this game and on the back of this injury, I don't think it's a red card for Son but maybe in the future, if anyone makes a challenge when they know they can't win the ball, which is what Son has done, I think that may be the next step that we take the game in terms of red cards."
Gomes' injury was an outcome of the Portuguese' collision with Serge Aurier rather and while explaining Atkinson's decision, the Premier League reasoned: "The red card for Son was for endangering the safety of a player, which happened as a consequence of his initial challenge."
Mauricio Pochettino in post-match conference pointed it out and discussed role of controversial VAR once again as the gaffer believed the South-Korean should not have been sent off.
"It was clear it was never the intention of Son to create the problem that happened afterwards. It is unbelievable to see a red card," Pochettino said.
All the Spurs faithful had nothing but sympathy for Andre Gomes and Everton confirmed, the Portuguese had a successful surgery yesterday and is expected to make a full recovery. Statement released by Everton Football Club:
💙 | A positive update on @aftgomes. 🙏

On behalf of Andre, we'd like to thank everybody for their support. #EFC pic.twitter.com/RHuIkOAr8V

— Everton (@Everton) November 4, 2019
With all the joyfulness over Son's red card being overturned, we wish Andre Gomes a speedy and strong recovery.
MUST READ: