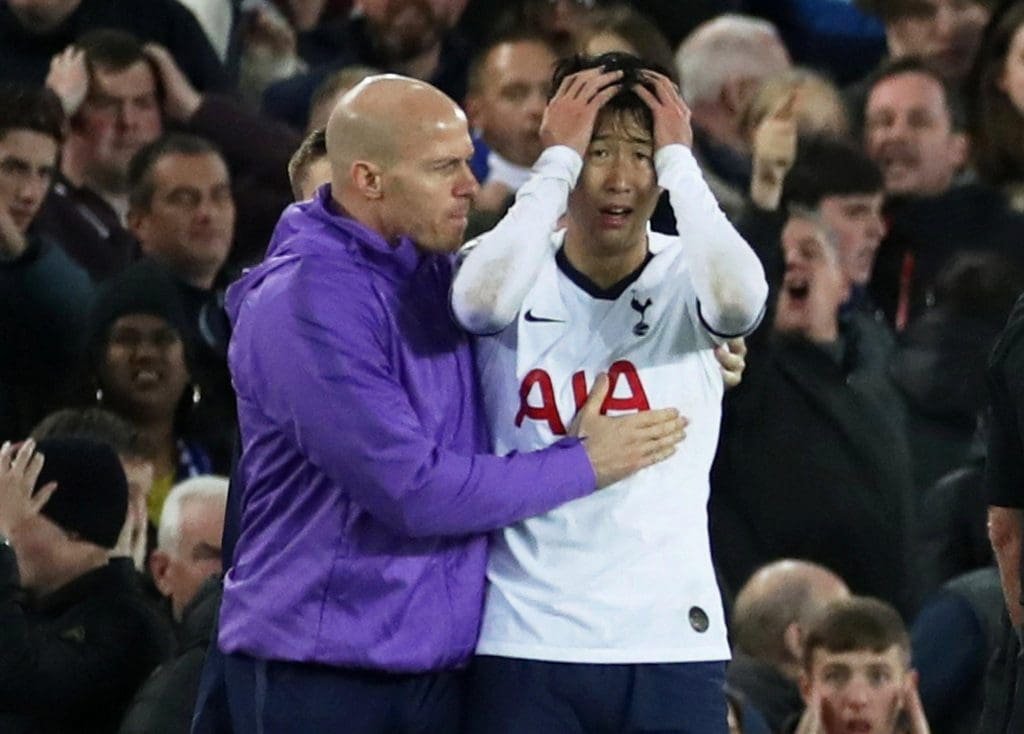 Everyone watching were left with sympathy for Andre Gomes after his horrific leg injury and we saw Heung-Min Son devastated and crying while walking down the Goodinson tunnel and Dele Alli has revealed Son is "devastated" and "He can't even lift his head up".
The Portuguese appeared to break his leg after stumbling into Serge Aurier from a challenge by Heung-min Son. It was a horrible incident very tough to watch and Son, who is considered one of the nicest men in World football, appeared distraught by the damage caused.
Alli Sky Sports: "I didn't want to look too much at what happened [to Gomes]. All I can do is send him my best wishes and wish him a quick recovery.
"Son is devastated, he's in tears but it's not his fault. He's one of the nicest people you would want to meet and he's not like that. He can't even lift his head up he's crying that much in the dressing room."
Son was initially shown a yellow card though that quickly turned into red after Atkinson spotted the seriousness of the injury.
Jamie Carragher speaking with Sky Sports: "If you give a red card for that, every challenge is endangering the safety of an opponent. We didn't want to show it on the replay but I could see it in front of me.
"He actually gets injured in between the two challenges in some ways, and the Son challenge does force him to fall as his leg, unfortunately, gets stuck underneath him just before Aurier comes in.
"I think in the future of this game and on the back of this injury, I don't think it's a red card for Son but maybe in the future, if anyone makes a challenge when they know they can't win the ball, which is what Son has done, I think that may be the next step that we take the game in terms of red cards."