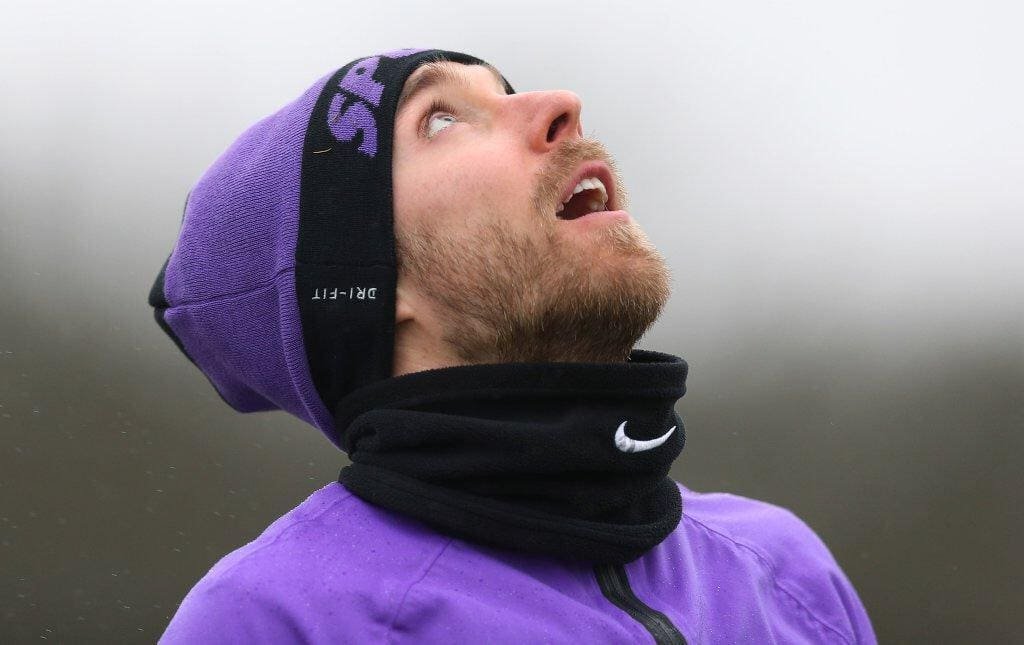 Well, we have come a long way this off-season – ain't we? Here is another of those reports which will compliment the claim… Apparently Tottenham have offered Christain Eriksen to Atletico Madrid, Yep! the fact is now known that Daniel Levy is looking to ship off the Dane for a considerable sum rather than losing him for nothing this time next year.
The likes of Manchester United, Real Madrid and Juventus were initially he interested parties in Eriksen's signatures, a move to Old Trafford was highly unlikely unless Ole Gunnar Solskjær decided to splash out £130 million out, so it leaves us with Real Madrid and Juventus – both of whom were also interested in Paul Pogba making Eriksen the back-up plan. But with high end midfielders coming in at Juventus and Zidane already splashing out this summer… a potential Eriksen move soon faded away in papers.
MUST READ: Christian Eriksen: The Paul Pogba alternative to Juventus & Real Madrid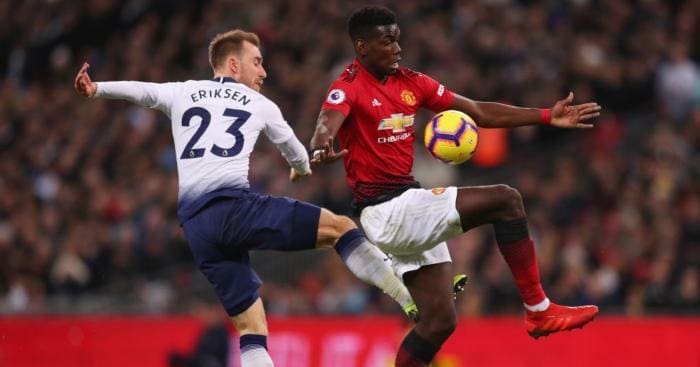 Then comes in Atletico Madrid…
Diego Simeone, despite losing out on Antoine Griezmann to Barcelona, has undergone a major overhaul a Wanda Metropoliano and is indeed in need of a playmaker, someone Atletico can rely on unless Joao Felix develops into a beast Los Rojiblancos would like him to be. There are two potential names that comes up – James Rodriguez and Christian Eriksen.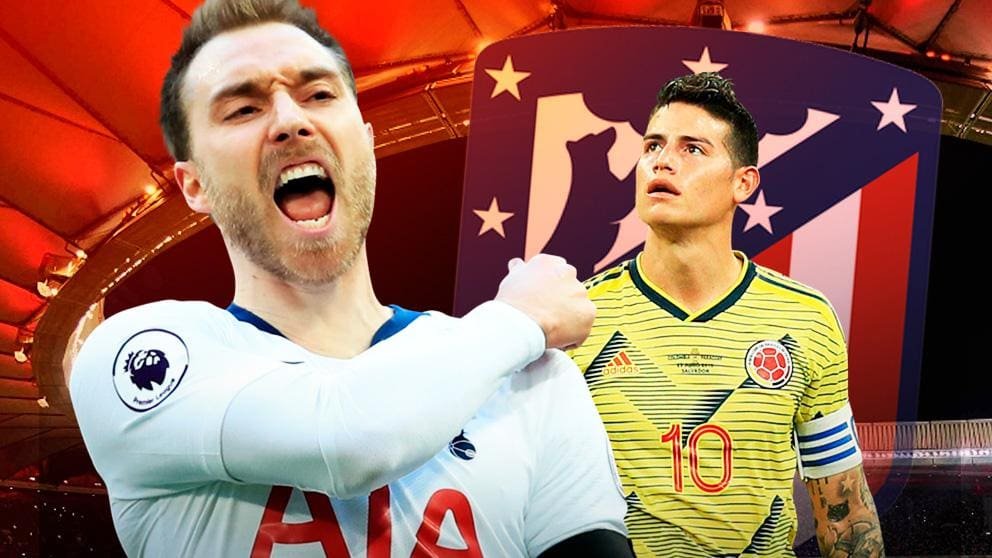 Initially Atletico weren't ready to bow down to Spurs, but with summer coming to close there needs to be something done.
Daniel Levy has two approaches hereon; Either hand Christian Eriksen a big money pay cheque or lower his asking price.
The Daily Mail reported yesterday, that Tottenham have offered Eriksen an improved £200,000-a-week deal (his current contract earns him £80,000-a-week, which is due next season). But the offer hasn't gone well with quite a majority of Spurs faithful, arguing that despite the renewed efforts to keep him – the club should ship him off as it appears Christian already has lost will to ply his trade a N17.
Now we talk about the second approach, supplemented by report from Spanish outlet AS, who claim Spurs will be pleased to sell Christian Eriksen to Atletico Madrid for as little as €60 million (£54 million) this summer. As of now, if the North-London based club can get something around £54 million for a player entering the final year of his contract, it just might be for best interest of all parties involved to move on before its too late.
Chrisian Eriksen has been an exquisite presence at Tottenham since arriving from Ajax for just £11.5 million in 2013, clocking an impressive 6 goals and 86 assists in 277 appearances in all competitions thus far. BUT his future is up in air and it needs to be resolved soon.
Your thoughts matter, make sure you comment them below!
WATCH: Tottenham needs Christian Eriksen if they're going to be successful