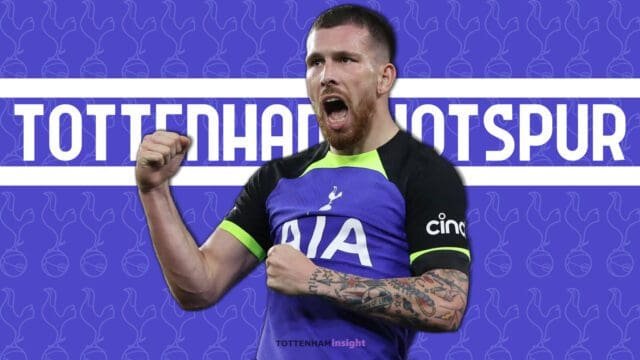 According to Italian outlet TuttoMercatoWeb, Atletico Madrid are keen on signing talented Tottenham Hotspur midfielder Pierre-Emile Hojbjerg who could be set to leave the North London club.
The 27-year-old Danish international has been an indispensable asset in Tottenham's midfield ever since his arrival from Southampton. However, with the arrival of new manager Ange Postecoglou, Hojbjerg's future at the club hangs in the balance.
Postecoglou, renowned for his distinctive tactical approach, reportedly does not envision Hojbjerg fitting seamlessly into his strategic vision. Consequently, Atletico Madrid has emerged as a potential destination for the gifted midfielder.
Given Tottenham's reputation for astute transfer dealings, it is expected that they will demand a substantial fee for the influential midfielder. However, it remains to be seen how much Atletico offer for him.
Hojbjerg's commanding presence in the Premier League has solidified his status as a top-quality player. Should the move materialize, the Danish international is anticipated to seamlessly adapt to the demands of Spanish football.
Meanwhile, Tottenham face the daunting task of finding a suitable replacement for a player who has become the linchpin of their midfield. Hojbjerg's departure will undoubtedly leave an irreplaceable void.
While we can understand that Postecoglou wants to stamp his authority over the team and he thinks Hojbjerg is not the right man for him, we must remember that the Dane has been one of our best players since he came here.
On his day, in the right system, Hojbjerg is a beast of a defensive midfielder and there is no doubt that he will want to keep continuing in a similar manner, irrespective of where he ends up. Atletico could be getting a real good player.
Regardless of the outcome, Pierre-Emile Hojbjerg's potential exit marks a significant turning point for Tottenham. Having been a mainstay in the team sheet, his absence will be deeply felt both on and off the pitch.
The problem for Tottenham is that they need to find a replacement for the Dane. It will not be easy and to find someone who the Australian tactician thinks would suit his system is very important.
Tottenham and Daniel Levy will need to bring out the cash book to get the club a good defensive midfield, should Hojbjerg leave. Yes, we will get a good fee for him but that might not be enough.
Hojbjerg has always been someone who has worn his heart up his sleeve and represented the club with passion. If he leaves, he can be proud of the way he played here. Let's see how this goes.