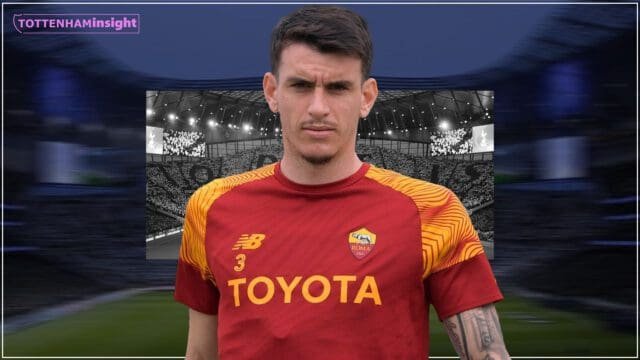 According to Giallorossi.net, Tottenham Hotspur have decided to stand firm on their evaluation of talented Brazilian defender Roger Ibanez who plays his football for AS Roma.
Spurs, alongside Atletico Madrid, stand as one of the top contenders vying for Ibanez's signature. Both clubs acknowledge the player's undeniable talent and potential, yet their enthusiasm is met with a hint of caution when confronted with AS Roma's lofty price tag.
AS Roma, eager to balance their financial books, has identified Ibanez as one of the prime assets to secure a lucrative transfer deal. The club's sporting director, Tiago Pinto, has valued the center-back at a staggering €40 million.
However, it appears that Tottenham and Atletico Madrid are not prepared to exceed €20 million for Ibanez. This valuation falls considerably short of AS Roma's demands, resulting in somewhat stagnant negotiations between the clubs at present.
While some Tottenham fans may yearn for a more ambitious approach in the transfer market, it is crucial to recognize the complex financial landscape of modern football. Clubs must exercise prudence to ensure long-term stability and adherence to Financial Fair Play regulations.
Moreover, Tottenham's firm stance on Ibanez's valuation should not be misinterpreted as a lack of faith in his abilities. Quite the contrary, it serves as a testament to the club's commitment to striking a fair deal and avoiding excessive spending on a single player.
Tottenham Hotspur have had a defensive disaster class over the past 12 months. Except for the likes of Cristian Romero who did have a decent season, most of the club's defenders did not step up.
The likes of Eric Dier, Davison Sanchez and Ben Davies all deserve to be shipped out for the kind of season they have had and the fact that Tottenham could even finish 8th in the Premier League was largely due to the goals scored by Harry Kane.
One swallow does not make a summer and signing just Ibanez is not going to do anything. We need more defenders at the club but the Roma man might be a really good place to start.
Ibanez has a huge future in the game. Coming to Tottenham will be a huge plus for the youngster and he will get to play under Ange Postecoglou. Let's see if we manage to sign him.