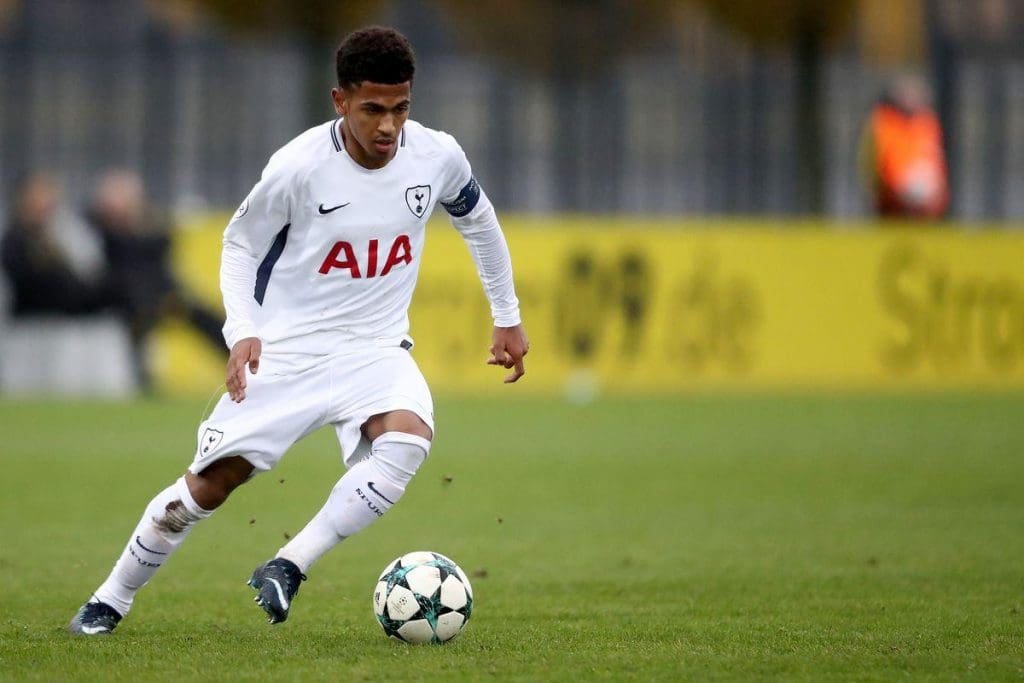 Spurs supporters are left frustrated with lack of transfer activity over the last couple of years and are scouring the internet for every other possible transfer rumour linking anyone with a probable move to Tottenham. But that makes it easy to forget about young talents heading back to Tottenham from this development loans and Marcus Edwards is one of those names.
Marcus Edwards will return back to North-London, a boy that left a bit problematic can be back being a man. Talking about his talent and potential, that never has been the problem for the Englishman though attitude has been a consistent issue which has left Pochettino hurdled to get the best out of him.
A docked loan at Norwich City was his career rock bottom but fortunately he got another opportunity to revamp his career which came by going on loan to Eredivisie side Excelsior last season. Although Excelsior weren't able to maintain their Eredivisie status, Marcus Edwards did play his part in trying to secure their survival.
The work he did in Netherlands gives him an opportunity to return back to Tottenham and give Pochettino's squad a battle for his spot.
In an recent interview with The Independent, Edwards admitted he will return to England with a "better attitude".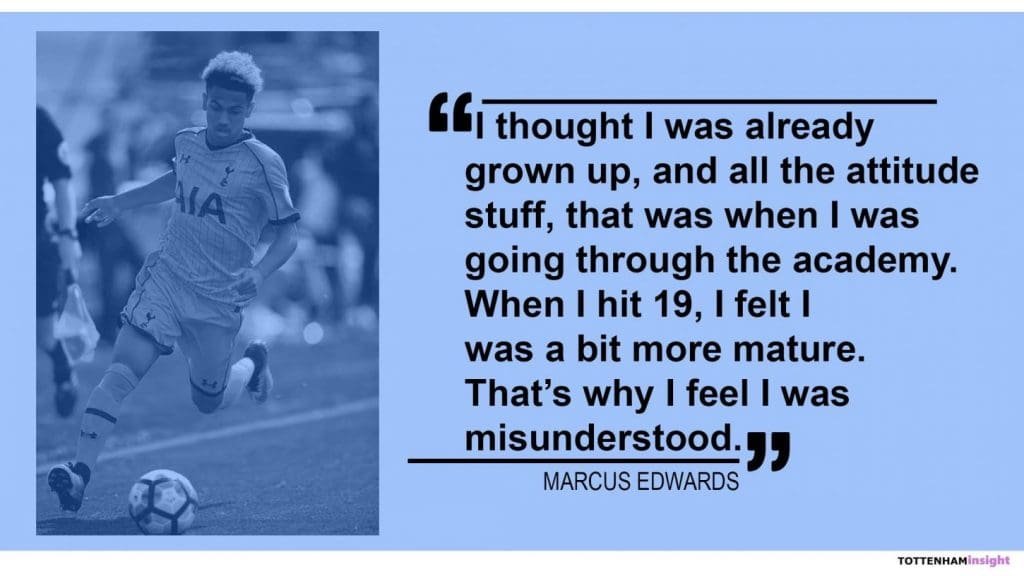 Specifically, Edwards is more open to improve and be coached – Yes, he is never going to be a physical presence but the fact that he is willing to track back and regain possession as soon as possible is something that can help him be given his much awaited break in Tottenham's first team. Its something all of big coaches ask from their attacking midfielders and wingers these days and his willingness to do the same can land him some chances.
The season that lies beyond this summer is all about make or break for Marcus Edwards, with only one year left on his contract its likely that Pochettino will give him his chance in the preseason and if he lays down impressive performances probably some in the Premier League as well.
If Marcus could wield his talent – he could prove a valuable asset for Mauricio Pochettino especially with vulnerable future of Christian Eriksen..Just Kidding…No, He isn't ready to replace Eriksen yet but that's no reason to think he won't provide much needed squad depth.
The point here is – despite all the big money rumors, Spurs faithful should concentrate on upcoming talent as well, as that is what makes us stand where we are today and will continue to have an considerable impact on our future.