Arsenal and Tottenham Hotspur spark yet another battle in the transfer window. This time it is not for one of the best midfielders but surely for the one who is good enough to solve their midfield woes. Arsenal are already equipped with world-class midfielder and therefore I feel Lorenzo may join Spurs.
Coming to opposite side London, Lorenzo will be demanded a lot if he comes in as a Eriksen replacement. Forget Eriksen, a Moussa Dembele hole is yet to be filled and buying Lorenzo will not be a problem for Tottenham Hotspur.
The point is what will the guest bring in North London. Staging the excitement, let me brief you out with a few points that I feel will be inevitably important when he comes in and joins Spurs.
Pellegrini is predominantly a waiter that connects the attack and midfield serving a delicious link of seamless attack. The AS ROMA midfielder has a wonderfully worked CV with very little to curb or criticise about. The 22-year-old midfielder has plenty of options to play with.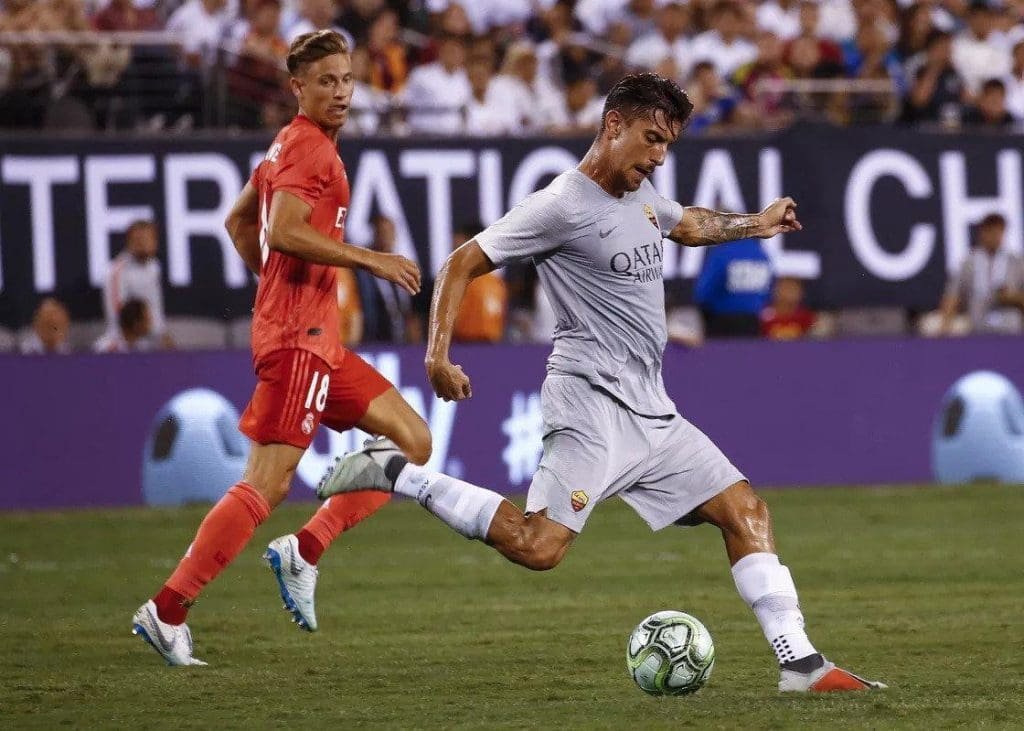 If Eriksen goes, Spurs will be missing a free-kick taker and goal-maker from set pieces which can only be filled with the flow of Pellegrini into North London. Pellegrini is equally adept with set pieces like Eriksen, though not that consistent but one to be trusted.
With Lorenzo in the squad, the tension of defensive midfielder will somehow be minimised. The midfielder can prove as valuable in the defence as in the attack which means, when needed he'll amend to the situations.
With all expected of him, the squad of Tottenham Spurs is one he would want where the coach is parallel to his way of football and the players, likewise. Pellegrini's extrovert attitude to not shy away from the ball will be an intriguing prospect to please Pochettino to sign him.
A match-winner at such a young age is what Spurs are bidding for and if they get him, they'll have a rough diamond with only a little polishing required.
WATCH: LORENZO PELLEGRINI – ULTIMATE SKILLS
With Lorenzo Pellegrini, Tottenham are also linked with the likes of Giovani Lo Celso, Tanguy Ndombele and Dani Caebllos as well which may generate your interests in following articles: