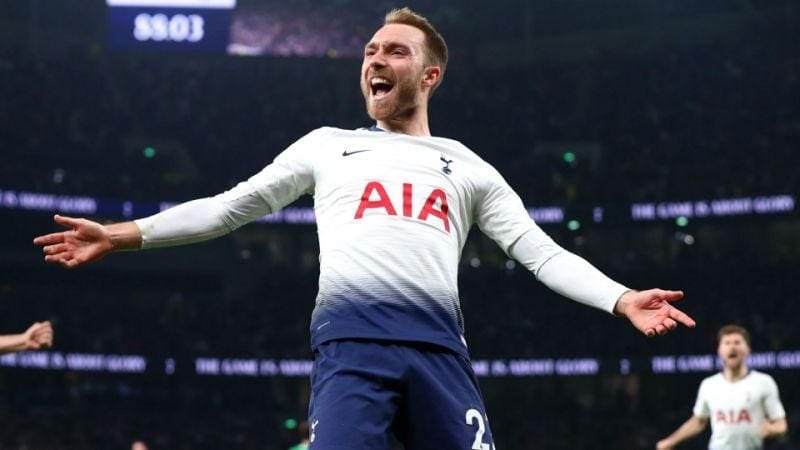 Apparently Christian Eriksen has 'already agreed to terms' to join Real Madrid, according to Danny Mills.
Former Leeds right-back-turned-pundit feels convinced that the Danish midfield maestro has already had an offer on the table from Capital city of Spain before publicly commenting on his future. (Football Insider)
Eriksen managed to send Spurs fans into frenzy when he publicly admitted his willingness to try new challenge when speaking to Danish news outlet Ekstra Bladet.
Speaking in regards to Eriksen deciding to speak out on his future, Mills stated it being a sign that there were offers already on the table and its now all upto Daniel Levy to get the best of funds from his sale.
"He's already agreed terms with Real Madrid, that's how it appears to me," he said.
"Players only tend to go public with their intention to leave when there is an offer or two on the table.
"Christian Eriksen will know who is knocking on the door, and he will certainly know who are the clubs that are interested. He has specifically named Real Madrid, which suggests he has an agreement with the club, but a fee needs to be agreed.
"That will not be easy, as Daniel Levy will want top dollar for a player who has had a successful season and whose stock is incredibly high at the moment."
With Eriksen's Tottenham future in uncertain – he only has one year left on his current contract and it would rather be a difficult decision for Tottenham to rather offer him hefty wages (like Arsenal did to Mesut Ozil) or sell him for as much as they possibly can. Although, selling Eriksen could cause problems with Pochettino moving forward.
Yes, Eriksen has been an influential figure in Tottenham's current setup but even considering Pochettino's demands for big money signings complemented by big stadium debts – You don't wanna miss out on transfer fee that would help fuel about much of this seasons transfers.
ARTICLES YOU MAY LIKE…