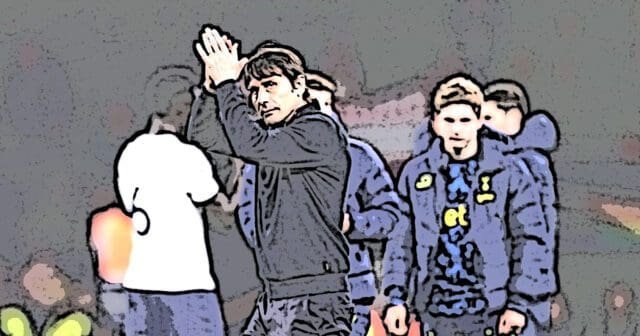 In the most crucial match for the Premier League top-four spot, Tottenham Hotspur managed to keep their hopes up and alive by crushing the North London side derby and defeating Arsenal by 3-0.
The match was everything a football fan wanted it to be: Holding high stakes, beautiful, aggressive and filled with controversial decisions. One of these decisions was the two yellow cards picked up by Arsenal's Rob Holding in the very first half, leaving his side with 10 men, eventually leading to a 3-0 collapse.
Mikel Arteta was very quick to attack Tottenham's playing style and the way that the match was officiated in the interview after the game. When asked about the decision Arteta said: "If I say what I think, I am suspended six months so I cannot say. I am allowed to give my interpretation of what happened in the game, but I don't know how to lie and I don't like lying. So I prefer not to say what I think."
Asked if he was upset with some of the decisions against his side, he replied: "I cannot say what I think. I will be suspended."
With Arteta speaking out his mind, Spurs' very own Antonio Conte was quick to respond to his comments and had some advice for Gunners' gaffer: "I listen to Arteta complain a lot. I think he needs to be more focussed on his job & not complain a lot. Because he has just started this job. To listen to a coach complain a lot of times is not good… Against Liverpool, I said nothing about what happened with Fabinho."
"If you remember he complained about the fixtures…& Arsenal postponed a game in an incredible way, for Covid when they had 1 player with Covid. I don't forget this. Then makes the point that he could complain about having to play Burnley at 12noon Sun."
It is fair to say that Arsenal were tactically outscored by the COYS while the Gunners' defence were looking into mayhem while also the strikers missing the opportunities at the front.
The comments made by Arteta clearly show his frustrations and disappointment with the officials and his team. He is still expected to handle losses and voice his concern in a more sportsman-like manner. The fans on both sides were quick to attack Arteta on his comments, where Tottenham's fans thought that referee was still soft on Arsenal's reckless defending and Arsenal fans asking better from their own team and manager.
With the season approaching its end and the UCL spot still for grabs, the final spell of the Premier League nights is for sure going to be a treat for football fans as they will be rooting to watch their team on Wednesday nights next season.