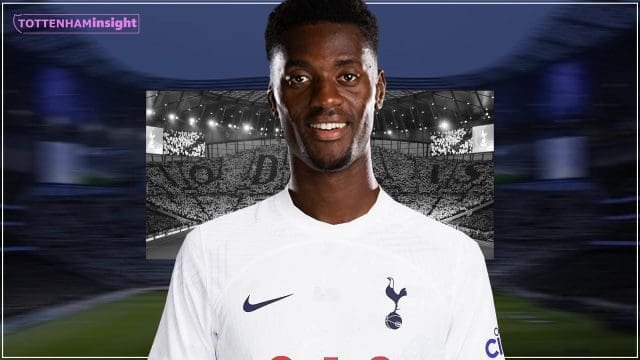 Tottenham Hotspur's search for defensive reinforcements faces a potential hurdle as Wolverhampton Wanderers enter the race to sign Fulham centre-back Tosin Adarabioyo, according to Dean Jones on GiveMeSport.
With the appointment of Ange Postecoglou as manager, Tottenham is keen on revamping their center-back options, focusing particularly on strengthening the left center-back position.
However, Wolverhampton Wanderers, under the leadership of Julen Lopetegui, are also actively pursuing defensive reinforcements for the upcoming season, making Adarabioyo a target for both clubs.
Wolves eye rebuild as defensive woes persist
Wolverhampton, having struggled defensively in the previous season, conceding 14 goals in their final five games, are determined to bolster their squad with players who offer Premier League experience at good value.
Adarabioyo, who impressed during his time at Fulham, has caught the attention of manager Lopetegui, emerging as an intriguing prospect for Wolves. The former Man City man has had a good time of late.
While Tottenham had previously shown interest in the defender, Adarabioyo is now exploring his options and the growing interest from Wolves presents an alternative avenue for the talented young center-back.
An intriguing dilemma for Adarabioyo
As the transfer window approaches, Adarabioyo finds himself weighing his options. While he aspires to join a club of Tottenham's stature, the competition from Wolves provides an interesting twist in his decision-making process.
Lopetegui sees the pursuit of Adarabioyo as an opportunity to strengthen Wolves' defence and add quality and depth to their backline. Their most talented defender Max Kilman is also linked with an exit.
For Tottenham, the interest from Wolves adds another layer of intrigue to their pursuit of Adarabioyo, as they aim to rebuild their defense under Ange Postecoglou's guidance. Securing the highly-rated Fulham center-back would undoubtedly be a significant boost for either club.
A promising talent who showcased his potential during his time in the Manchester City youth academy is now at the center of a battle between Tottenham Hotspur and Wolverhampton Wanderers.
Both clubs recognize his composed and commanding displays as they vie for his signature this summer. Let's hope he chooses to sign for Tottenham eventually.