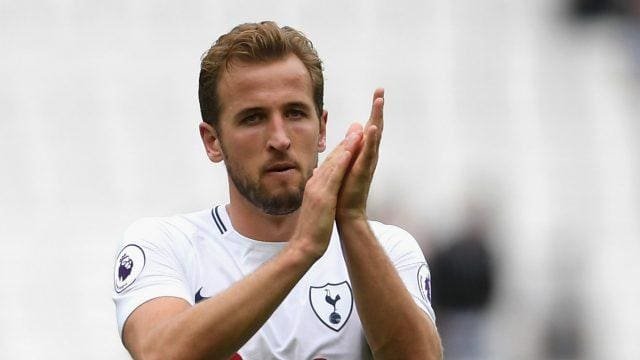 219 goals for Tottenham, yet nothing to show for it. Harry Kane has really started to think hard about a move in the summer and things have only gotten worse ever since Jose Mourinho was sacked two weeks ago. While the reasons for the Portuguese's departure could be debated, the repercussions are heavy.
Mourinho was Tottenham's only hope of ever securing a trophy this season, however, the Portuguese carried a lot more importance in Kane's eyes. Signing Jose Mourinho in November 2019 was a statement of intent by Tottenham regarding their ambitions to win a trophy and Harry Kane knew that with his goal-scoring ability and Mourinho's relentless need to win, Tottenham could win a lot of trophies.
While a lot of people would laugh this off, few remember that Tottenham were actually 1st in the Premier League at the start of December, however, unfortunately for Tottenham, the Premier League season does not end in December. Spurs lacked consistency which was followed by a poor 3 months which saw Tottenham go 7th in the table and knocked out by Dinamo Zagreb in the Round of 16 of the Europa League.
This is not where Harry Kane pictured himself at 27. For crying out loud, the forward was in a Champions League final less than 2 years ago and although Tottenham lost it, Kane always thought that the only direction for Tottenham from here was upwards.
Let us get one thing straight. If Harry Kane could steer Tottenham to a major trophy, he would forever be remembered as not just a Tottenham great, but also a Premier League great. However, Kane has tried and tried but nothing monumental has ever transpired for the Englishman. Kane's numbers this season would have guaranteed a Premier League trophy for any Top 4 club this season with the forward (at the time of writing) scoring 21 goals and laying on 13 assists for his teammates this season.
In doing so, Kane is currently top of the goal-scoring and assists charts while he has contributed to 61% of Tottenham's goals this season. An unreal number, but again, these have not yielded trophies and that is what Kane wants to do. 'All these numbers are nice, but it is team-trophies that I want to win now'-Kane said to Sky Sports after being crowned Premier League Player of the Year at the London Awards.
Harry Kane's ambitions are spot on. Players like Cristiano Ronaldo, Lionel Messi, and Robert Lewandowski have not won the Ballon d'Or for scoring the goals they have, but it is the timing and the stage at which they have scored the goals. Winning trophy after trophy is what the greats have always aspired to do and Harry Kane is not wrong in doing the same.
The man is a phenomenon and is on course to become the Premier League's greatest goal-scorer, as he is now less than 100 goals away from breaking Alan Shearer's record of 260 Premier League goals. This is where things get tricky for Harry Kane.
Kane's current contract at Tottenham expires in June 2024, and by then the Englishman will be 31 and a move to a top club will not be an option. Thus, if Kane wants to leave Tottenham, it will have to be in the upcoming summer, but it certainly won't come cheap for any club. Tottenham are sure to hold out for a price between €120-170 million for the forward as he is just that valuable to the club, regardless of his contract situation.
In the current covid era, that kind of money could probably land somebody Erling Haaland and the Norwegian is clearly the better option. However, while only one club can secure the services of Haaland, Kane will be the next best thing on the market. The other issue is relating to whether Kane wants to go after Shearer's record because if he wishes to do so, the forward will have to ultimately join a Premier League club and the likes of Chelsea, Manchester City, and Manchester United have always been interested in the forward. However, Daniel Levy will demand upwards of €15o million from a Premier League club and none of the clubs mentioned above will fork that kind of money, regardless of their financial capacity.
This limits Kane's options horribly. Unless Kane really pushes for a move and remains adamant on it, the price is not going to come down. Moreover, if Kane wishes to just win the bigger trophies rather than pursuing both goals, (Premier League record and winning team trophies) it could simplify things for him. While Real Madrid are said to be interested in Mbappe, Kane would be the cheaper move, however, their experience with Eden Hazard has tainted their idea of how a Premier League player can adapt to other countries.
It is a complicated issue and it is no surprise why it has taken so long for Kane to speak publicly about his ambitions. There are personal records to break, yet the team trophies are what every boy wants to win as a kid. While people will only remember you when you achieve both, it feels like Kane will have to sacrifice one for the other this summer and it is going to be a tough decision.
The choices you make now will determine your future and now it is up to Harry Kane to make the right choice in the next 2 months, but for now, Kane lives on as a Tottenham great.