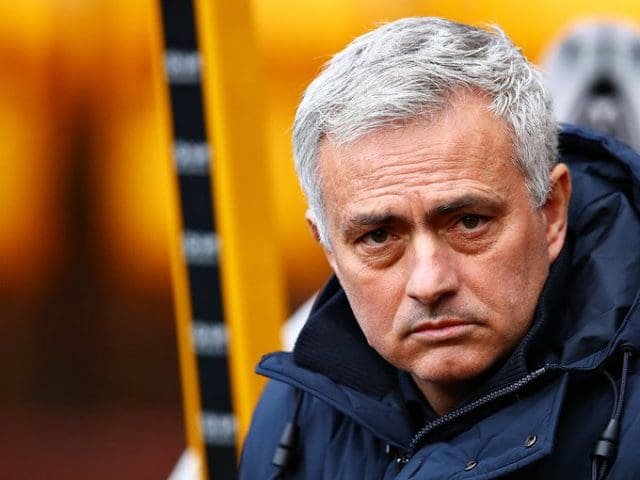 Tottenham and Jose Mourinho have part ways today morning as the Portuguese departs after just 17 months in charge only days before Spurs' big Carabao Cup finals against Manchester City on Sunday.
There was an official announcement on Sunday confirming Spurs to be one of six Premier League clubs to join forces in a new European Super League. According to @thechicoazul, Tottenham sacked Jose Mourinho after he refused to take players onto the training ground this morning over the club's proposed Super League admission.
Although, Fabrizio Romano seconded disagreeing with the above statement:
José Mourinho sacking is not linked to Super League… and he's never refused to take training today. He's been fired because of results and no nothing else. ⚪️🚫 #THFC

— Fabrizio Romano (@FabrizioRomano) April 19, 2021
Club issued an official statement on Tottenham's official website:
The Club can today announce that Jose Mourinho and his coaching staff Joao Sacramento, Nuno Santos, Carlos Lalin and Giovanni Cerra have been relieved of their duties.
Chairman, Daniel Levy, said: "Jose and his coaching staff have been with us through some of our most challenging times as a Club. Jose is a true professional who showed enormous resilience during the pandemic. On a personal level I have enjoyed working with him and regret that things have not worked out as we both had envisaged. He will always be welcome here and we should like to thank him and his coaching staff for their contribution."
Ryan Mason will take First Team training today and a further update will follow in due course.
VERDICT:
Although the pressure was mounting on Jose Mourinho, who at 51% – posted a lower win ratio in all competitions in his managerial career [except with Leiria (45%)] than he has with Tottenham Hotspur (51% – won 44/86 games) and losing more games in all competitions in 2020-21 (13) than he did in any other season in his managerial career. If this is related to his disagreement over the new money-bound league, then fully respect to Jose Mourinho make his and our voice heard. Spurs faithful will be proud of their manager and what he did today.
We at Tottenhaminsight wish Jose Mourinho the best and thank him for not only giving his all for this club but also raising his voice when World football needs it the most.