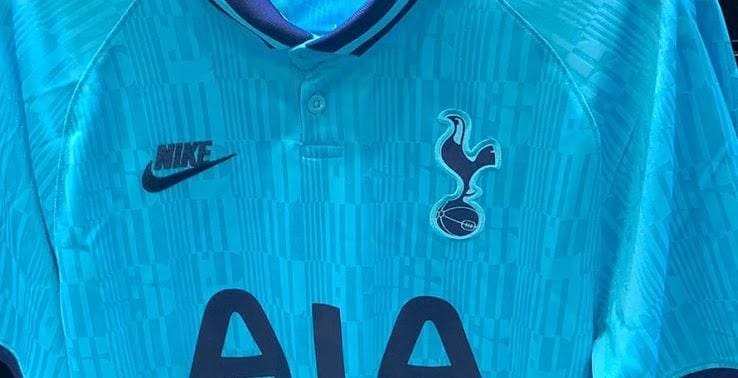 HERE WE GO AGAIN!
Despite the fact that Tottenham are yet to unveil their latest third kit, the shirts have been spotted in Asia and United States once again.
So when will Spurs unveil the Third Kit? – They have not quoted any date officially yet despite this season already being couple of weeks old. Last season, it was on the day of our opening fixture against Newcastle United, while it wasn't until September in the previous season that Nike revealed their third design. But Nike is known to release their third design quite late.
It seems like the retro feel has initially gone down well with the Spurs faithful – who still are buzzing after Poch's men secured an hard fought draw against Manchetser City in their traditional sky blue outfit..
Going to go down as a classic once we beat Juve away in this years Lucas Moura Masterclass 😎

— Lilywhite Rose (@Lilywhite_Rose) August 19, 2019
Gorgeous

— Som (@samax21) August 19, 2019
My fave for a while

— Tom Corns (@TCkingofDogs) August 19, 2019
A bit old school, I do like it.

— Casper (@CasperTHFC) August 19, 2019
So peng 😍🔥

— Sammy Conway (@sammyhconway) August 19, 2019
I really, really like this.

— ⚽️🥊🎞️ Kev J. Stewart (@KevJStewart) August 19, 2019