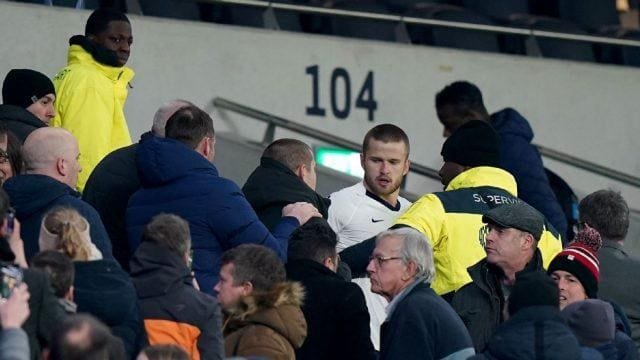 Tottenham midfielder Eric Dier has been given a four-match ban and fined £40,000 for climbing into the stands to confront a fan after the club's shock FA Cup defeat to Norwich City.
The penalty loss rendered the 26-year-old furious as it saw them exit the competition in the fifth round tie at the Tottenham Hotspur Stadium. Eric Dier joined in the stands after seeing an incident involving the fan, and was said to have exchanged strong words with the fan.
FA charged the player for misconduct for the incident which took play on March 4. And after 127 days, the governing body have decided to punish Dier for a breach of rule E3.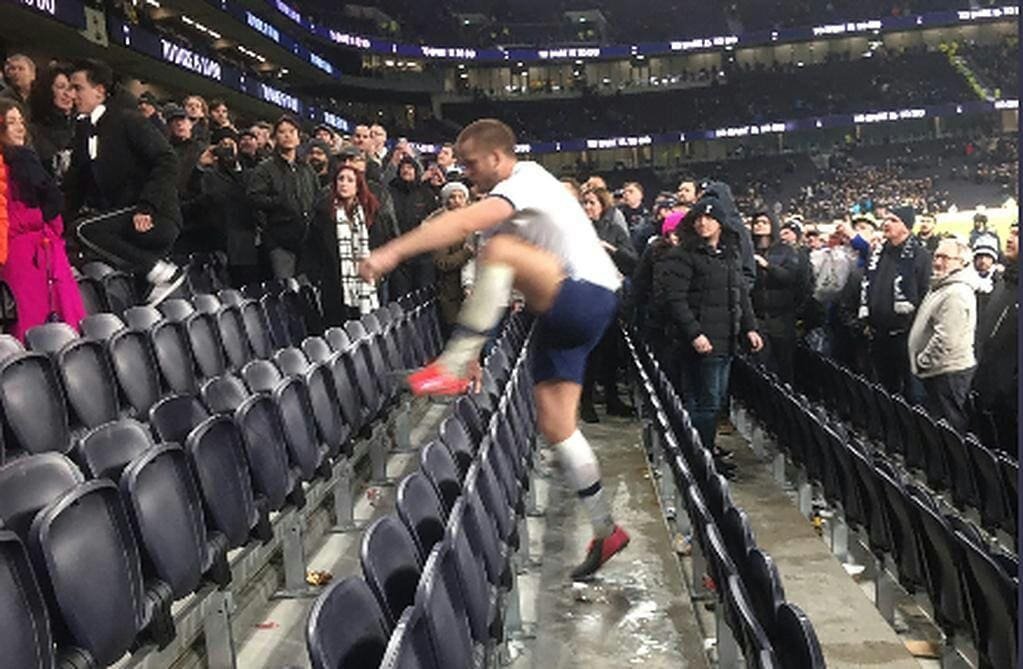 It said in a statement: "Eric Dier has been suspended for four matches with immediate effect, fined £40,000 and warned as to his future conduct following a breach of FA Rule E3. The Tottenham Hotspur FC player admitted that his actions at the conclusion of a fixture against Norwich City FC in the FA Cup on March 4, 2020 were improper but denied that they were also threatening. An independent Regulatory Commission subsequently found Eric Dier's actions to be threatening."
The verdict implies that the versatile player will now be absent for Tottenham's Premier League games against Bournemouth, Arsenal, Newcastle United and Leicester City, and will return for the encounter with Crystal Palace on the final day.
It was also reported the midfielder was on involved in an attempt to protect his younger brother Patrick, who was embroiled in an argument with the fan.