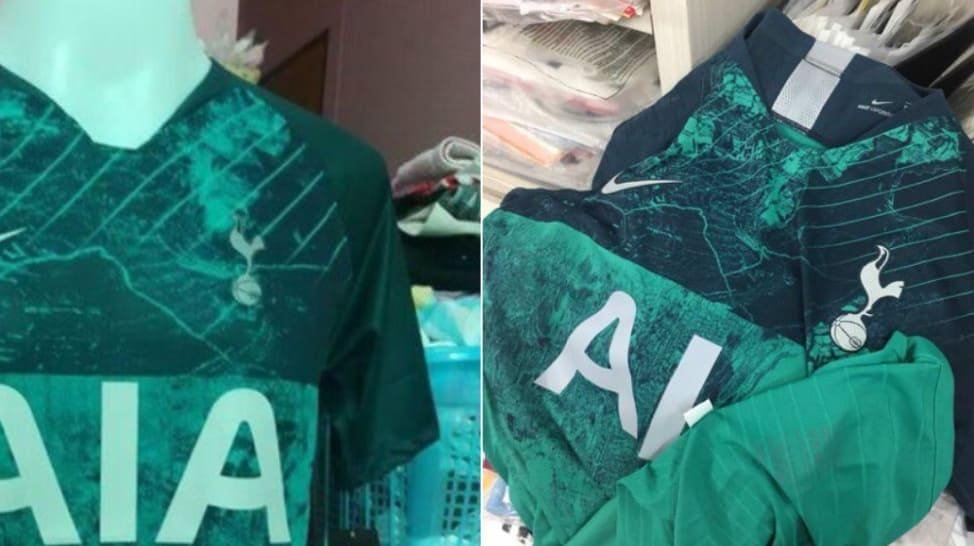 The Third kit of Tottenham for the 2018-19 season has been leaked online and Oh! boy you are definitely not going to like this.The Nike-made third kits for next season just dropped on Footy Headlines leaving none impressed.
Have a look at this.
#thfc third shirt for the 2018-19 season has allegedly been leaked. [Footy Headlines] pic.twitter.com/yOHsx7LWhM

— Hotspur Related (@HotspurRelated) July 17, 2018
It looks like it has been made by a person who has just started using Coral draw. What are those effects for? The kit is cool except for the extra effects added on the top was they really necessary? It appears that they decided to make a great kit and than decided to fuck it up.
All kits are supposed to be unique and good but after experimenting just have a look at it from a fans perspective and you will find out that it is ridiculous. This kit would have been one of the best had they not added the extra effects on the top and mess it up.Footy Headlines will soon also release the Home and Away kit on their official website.