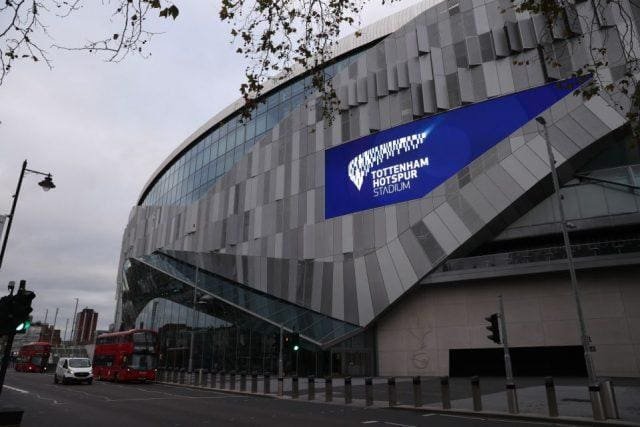 Premier League leaders Tottenham Hotspur have reported annual losses of £63.9m ($85.4 million).
As every lifeform continues to be affected by the COVID-19 pandemic, football too has been greatly affected by it with thousands of loyal people who work for football clubs behind the scenes have been axed as part of redundancy programs to cover the losses faced by clubs.
Tottenham Hotspur are no exception and the club has been greatly affected by the global pandemic adding to the fact that they have to pay off the loans taken for the construction of the New Tottenham Hotspur Stadium. The cost of the project was widely reported to be over £1.2 billion.
The club had to put their non playing staff on furlough before taking a U-turn on the decision and in June 2020, the club had to secure a £175m loan from the Bank of England due to the loss of expected revenue streams as matches and scheduled events such as concerts at the stadium had to be cancelled.
"We are currently in the midst of one of the most challenging times ever experienced." Tottenham chairman Daniel Levy said Monday, announcing the financial results for the fiscal year ending June 30. Adding to the fact that the Lilywhites have failed to qualify for UEFA Champions League and if coronavirus restrictions prevent supporters returning this season, which runs through May, Tottenham fears losing out on more than 150 million pounds ($200 million) in revenue.
Revenue dropped from 460.7 million pounds ($615.6 million) to 402.4 million pounds ($537.7 million) in 2019-20 as the season finished beyond the end of the financial year due to the pandemic. Tottenham's debt has climbed 13% to 604.6 million pounds ($807.8 million).
With the government announcing this week that the COVID-19 vaccines are on the way, Spurs will hope these vaccines will accelerate the return of fans to stadiums. Spurs chairman Daniel Levy has reiterated his desire to have football fans back into the stadiums,
"We have spent the past months preparing our stadium, testing our digital ticketing process and registering ID validation for fans. Premier League clubs are entirely capable, similar to the experience in several other countries, of responsibly delivering outdoor events with social distancing, exemplary hygiene standards, qualified stewards, testing capabilities and diverse travel plans, operating in some of the most technologically advanced venues in the world."