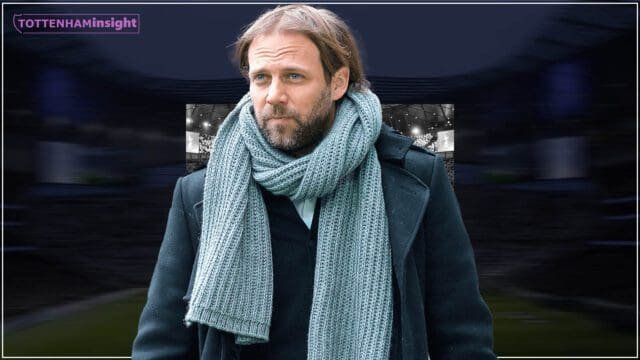 Tim Steidten, the sporting director who previously worked at Werder Bremen and Bayer Leverkusen, has confirmed that he has received offers from the Premier League. Tottenham Hotspur has been linked with a potential move for him this summer.
Like a skilled hunter, Steidten has a nose for talent and has hunted down many successful players throughout his career in Germany. He has climbed the ladder of success like a determined mountaineer, starting as a youth scout and ascending to the heights of head of scouting, sporting director, and director of football at Werder Bremen like a skilled climber scaling a mountain. He rose through the ranks at Bayer Leverkusen like a hot air balloon, starting as head of scouting in 2019 and soaring higher to become the sporting director before eventually departing in March 2023.
His accomplishments in Germany have not gone unnoticed, with reports of interest and offers from Chelsea and Newcastle in the past year.
Tottenham will decide on new director in the next days — then it will be time to advance in talks for new head coach. 🚨⚪️ #THFC

Understand Johannes Spors is no longer in talks with Tottenham due to different vision of director role. Tim Steidten, one of the 3 names in the list. pic.twitter.com/XYifZtTXfX

— Fabrizio Romano (@FabrizioRomano) May 19, 2023
Tottenham have now emerged as a potential destination for him. Recent reports from England suggest that Steidten is among Tottenham's top three candidates to replace Fabio Paratici, who left the club following receiving a FIFA ban. Although Steidten did not directly mention Spurs, he confirmed that he has offers and expressed his interest in Germany and England, particularly the Premier League.
Steidten speaking to DeichStube: "Germany and England are definitely the two leagues that interest me the most. There are already offers, including from the Premier League. Honestly there's not that many clubs in the Bundesliga that appeal to me and where I am needed right now."
MUST READ: Here is WHY Tottenham are interested in Mohamed Simakan