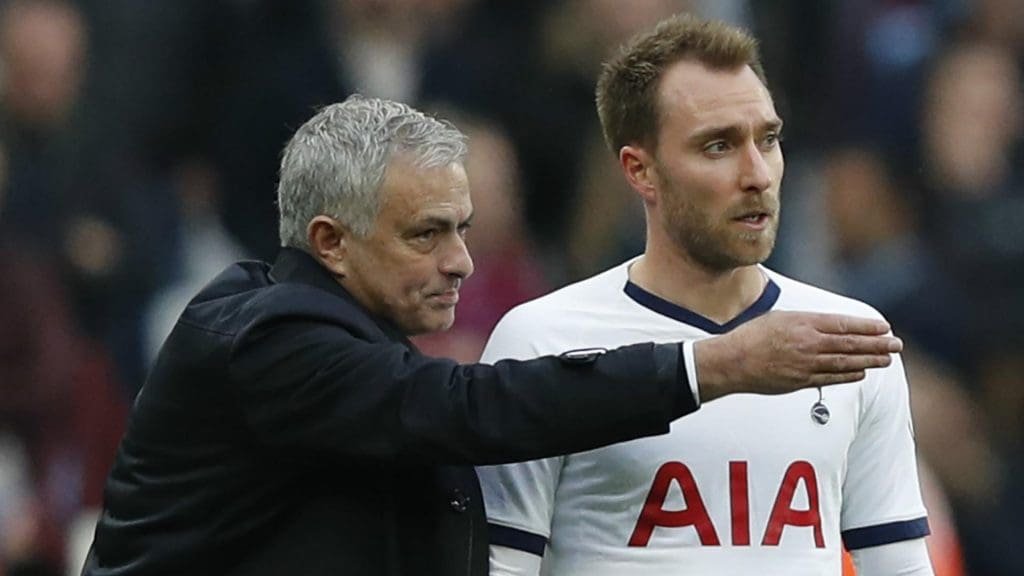 Now there has been a lot of speculations concerning Christian Eriksen's stay at Tottenham with his contract due in the summer, and it looks as the Dane would bid adieu to Spurs in summer.
Likes of Real Madrid, Inter Milan and Manchester United are interested in his signatures.
Spurs' newly appointed gaffer Jose Mourinho has been vocal about his opinion on Eriksen before their Champions League clash against Olympiakos.
"My decisions about starting him or not starting, selecting or not selecting, will be based on a perspective of future. I cannot hide that," Jose told the Daily Mail. "We have a present and in football we have to focus on the present, in this case the game against Olympiakos, but it's a club where you have to think about the future. These important decisions, obviously, they have an influence on my decisions as a head coach."
Mourinho insisted that Eriksen is committed to Tottenham despite his future unresolved, after questions over his involvement and commitment due to his underperforming performances so far.
"Christian is a proper guy, loves the club, loves his colleagues, amazing colleague in the dressing room. So it doesn't matter what – he's one of us until the last day.
"The important thing is that he's committed with us, so let's not talk about his future. Is he leaving? Is he staying? Let's talk about his commitment for the club and for his colleagues and for the project. He's with us."