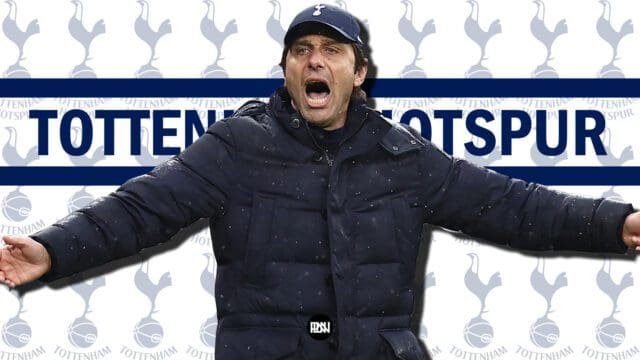 Antonio Conte is a serial winner. He won many trophies as a player and continued to do so as a manager. He is ambitious and has always demanded a winning mentality from all the players on his team. Next season, he wants a team that can compete in all competitions. Tottenham Hotspur's managing director of football, Fabio Paratici, recently flew to Italy to hold talks with Conte about what the future has in store. It is also said that Paratici met with Conte to start discussing summer transfers for the Lilywhites. If Conte's demands are met, could he be the man to take Spurs all the way to the League title?
Everyone knows that winning the Premier League is no easy task. Every football player dreams of winning a league title, and if they do, the emotions are just indescribable. It's the same feeling casino players get if they're lucky enough to hit the jackpot at online casinos like the Platincasino Ireland. Conte has done it before with Juventus, Chelsea, and Inter, so we wouldn't be surprised if he shocks the world of football once again this coming season.
The Current Team
Tottenham looks set for a busy transfer window, with many players coming and going. The priority should be to keep his main superstars such as Kane & Son convinced by the project.
Conte did a stellar job in his first transfer window for Spurs last January, and we expect the same to go down this summer window. He brought in Kulusevski and Bentancur from Juventus last window, both making an immediate impact for his side. However, we've also seen some very valid players in the world of football whom he let depart from the club (and in a crucial part of the season), such as Tanguy Ndombele, Giovani Lo Celso, Bryan Gil, and Dele Alli. Although it looked like Spurs 'may have, on paper, weakened' (as Conte had suggested in February), the way the season finished suggests otherwise.
Gleison Bremer
Bremer is a quick, hard-working, and strong 25-year-old Brazilian centre-back, that currently plays for Torino. As we've seen in the previous seasons, Bremer's biggest strengths come from his excellent positioning while defending, and his aerial presence. Bremer won the award for the best defender in Serie A following an incredible 2021-22 season. He won 331 aerial duels, made 89 successful tackles, made 33 blocks, and he even scored 3 league goals in the process. Since Conte joined, the Spurs have looked much more solid defensively, however, there is a definite need to strengthen the back line for next season. Bremer could be one of those re-enforcements Conte is looking for to join his side next season.
John McGinn
An energetic and determined 27-year-old Scottish midfielder. McGinn, currently playing for Aston Villa, is exceptional at playing long balls and drawing fouls. He is a box-to-box player and is blessed with an abundance of quality. A hard-working team player, that makes runs off the ball, puts a foot in, and creates chances in attack. Tottenham boasts an array of high-quality midfielders, but they do not have a player quite like McGinn, and it there have been rumours that he's on Spurs' radar to join Antonio Conte's team this summer.
Christian Eriksen
A world-class, 30-year-old, Danish attacking midfielder, Eriksen last played for Brentford in the Premier League. He joined them from Inter, following his cardiac arrest during Denmark's opening match against Finland at the Euro 2020. Eriksen is an expert deliverer of the ball, a creative visionary, and a well-known high-quality player in the football world. Conte has previously worked with Eriksen during his time at Inter, so he knows what he can bring to his team. Eriksen is currently a free agent, having only signed a 6-month contract with Brentford. Apart from his previous collaboration with Conte, he has also played for the Lilywhites in the past. Most even consider him a Spurs legend. Therefore, as he is currently out of contract, it wouldn't be surprising if we see him with the Spurs gear on once again this season. This would without a doubt be a huge boost for Conte, especially since it would be a free transfer.