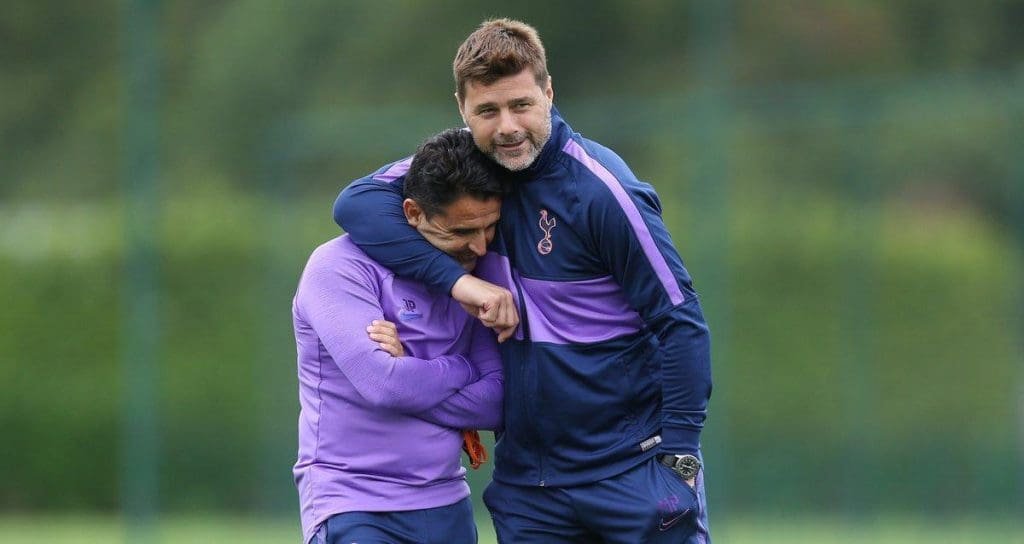 Often we have seen Mauricio Pochettino posting images on social media sites with new signings, though what we regularly see is a delighted manager but seldom do we see a proud manager with a sun of happiness glowing around.
Pochettino's son, Maurizio has signed a new contract with the North Londoners after performing for clubs U18 side. His first professional contract of a kind that too with his dad.
The Pochettino Junior also posted a picture alongside his dad on Instagram where the Spurs manager looked a mix of pride and delight.
View this post on Instagram
Naturally a right winger, Pochettino is showing high capabilities, playing for the U-18 side, the youngster has scored three goals against Norwich City, West Ham United and Aston Villa and has also played for U-23 squad.
All things said, Pochettino still has a long way to go before he plays under his father. The talent is visible, opportunity available but what is to decide is the hard work and execution that the youngster puts in to be able to play under his Dad, for a club where competition is sky-high.
For that, a couple of years away from his father on loan may turn helpful for the youngster to be able to create history with his father in future.