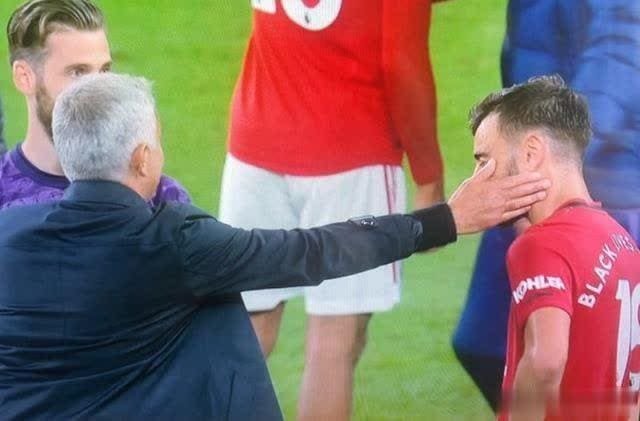 Jose Mourinho aimed dig at Manchester United midfielder Bruno Fernandes for going down easily in his side's first game after the league's suspension.
United were unfortunate to have seen a second penalty turned down in their 1-1 draw against United, after Paul Pogba had already won one for the away side.
The Spurs boss was asked to give his take on the Portuguese's antics after the game by the media.
Mourinho suggested he had a perfect idea what the January signing from Sporting Lisbon was trying to do at that moment, saying: "Fernandes comes from a country that I know well."
He later added that Fernandes should have been booked: "The second one [penalty] was incredible for me. If VAR goes for simulation, the players could be exposed and given a yellow card. I feel really upset with these two decisions."
Danny Murphy also lauded Fernandes for his impressive showings at the Tottenham Hotspur Stadium in 1-1 draw.
However, the former Liverpool star believes the midfielder would have to leave out diving from his game.
"Bruno Fernandes was the best player on the pitch for Manchester United against Tottenham on Friday," Murphy told the Daily Mail. "But if you hate diving with a passion like I do, he has to be called out for conning referee Jonathan Moss by leaning into Eric Dier and then falling over."
Jose Mourinho's side look forward to their next game at home to West Ham United, while the Red Devils welcome Sheffield United to Old Trafford on Wednesday.