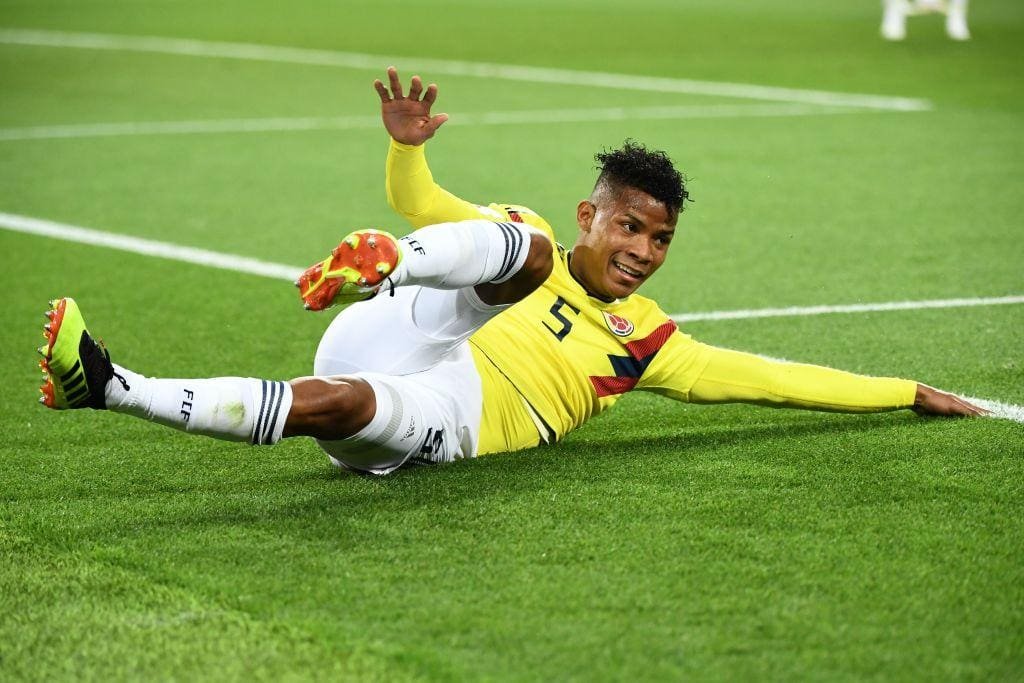 Colombian midfielder, Wilmar Barrios who was one of the stand out performer for Colombia in the World Cup 2018 has informed his club Boca Juniors that he wants to join Tottenham.
The 24 year old midfielder has urged his club to let go off him as he does not want to wait till the January transfer window and wants to move England before the season commences. Spurs have reportedly offered 25million which will cover the midfielder's buyout clause of 16million.
There have been few concerns regarding his form whether he'd be able to continue playing same in the long run over the entire English season. Known for his strength to win aerial duels as well as blocking,intercepting and tackling he could be a good buy.
Apart from his form, he'll be playing in the position where Spurs already have Eric Dier and Victor Wanyama which means Pochettino is planning to move Dier into a full time centre back to fit Barrios into the squad. Or some may say Spurs are offloading Wanyama after he was injured for majority of the season and this maybe the time to bid him farewell and instead get Barrios.
What is about to happen will stay a topic of debate until the transfer is completed which could also be the first transfer of the season for Spurs who are yet to sign a player.