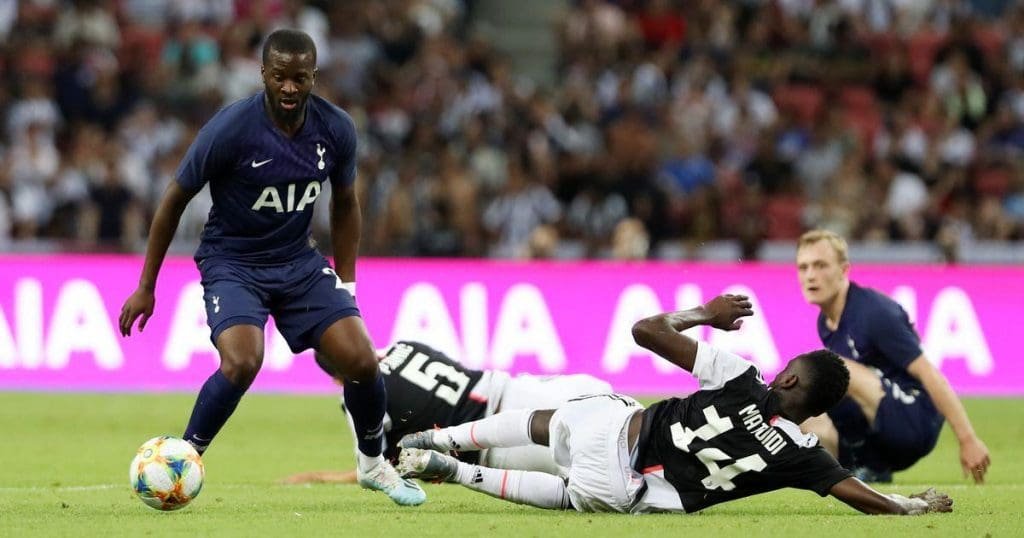 There always has been particular way of football a manager retains and wants his players to perform, starting from Pep Guardiola's tiki-taka, Arsene Wenger's feather touch and most recently Maurizio Sarri's Sarri-ball. The Italian has been quite successful playing his style of football which earned him his move to Juventus earlier this summer.
But why am I talking about Sarri-ball here?
Well, Mauricio Pochettino has brought in Tanguy Ndombele for a record fee this summer and as much as he is physically present up ahead of the defence – he also possesses abilities to cut through opposition's defence in no time. Ndombele is a progressive passer and that is what makes him different, the Frenchman likes to move the ball forward in an attempt to transit attacks.
Interception. Assist. Instant impact with his first 4 touches in a #THFC shirt from Tanguy Ndombele 👏 #COYS pic.twitter.com/vz18JPJWDk

— COYS.com (@COYS_com) July 21, 2019
The above video is just a glimpse of what Ndombele will bring to Tottenham – the forward thinking.
It took him seconds on his debut for Spurs against Juventus which showed us all that he is capable of. The Frenchman's ability to orchestrate the ball with his dribbling or maybe the skills that grant him to lay a potentially match changing passes. Ndombele just allows the ball to zip across the field leaving opponents defence on vulnerable legs.
Ndombele is a guy who will contribute to every part of the play, be it dominating the defence or transiting over attacking phases. Its not only about attacking per se, what makes him effective is – his quickness to turn defence into attacks. He will intercept the ball, win possession, don't waste any time and drive the ball forward and Boom.. Opponents are in a big trouble.
There were eyebrows raised to Sarri's obsessed advantage to Jorginho at Chelsea. Well, its not mystery that the Italian was centre of attraction under Sarri and whole game revolved around him. But if you understand the web of passes and vision he brings (yes, Jorginho didn't perform as well as you would expect of him but what I'm trying to say is that the idea was right and I'm not talking about his execution), it will seem fair. That is what Ndombele is expected to bring at Tottenham.