Tottenham Hotspur travel to Colchester United tonight as they kick-start their Carabao Cup campaign, and Mauricio Pochettino plans to continue his tradition of handing a debut to academy youngster as 17-year-old striker Troy Parrott could given his nod.
Parrott has been training with the first team and did have a mature preseason against the likes of Juventus, Manchester United, Real Madrid and Inter Milan which prompted Spurs faithful to ask Poch to pot against bringing in Harry Kane backup and stick with the teen prospect.
Pochettino has been quick to outplay the excitement around him despite the club tweeting out many of his goals for the U23s and Ireland's U21.
However, when asked in prematch about the possible include of Troy Parrott, he went aboard with the idea.
"Maybe, of course, he was here today [with the squad at the Premier League match at Leicester], but he wasn't in the 18-man squad. Of course we will see," said the manager.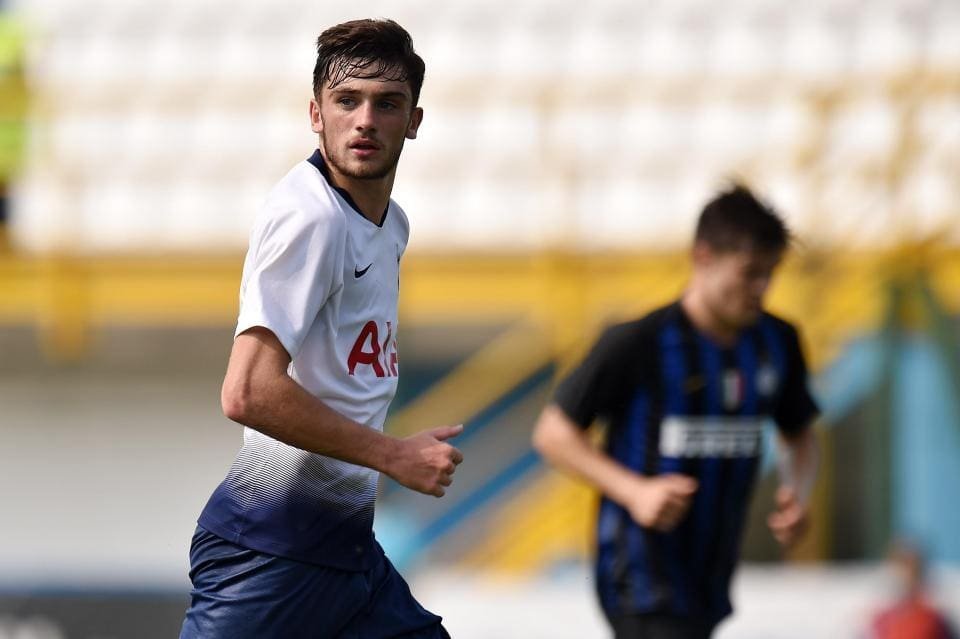 Though when Pochettino was quizzed about how seriously will he take up Carabao Cup, he looked unimpressed with a question from one reporter.
"How seriously? Like all the games. We took seriously [against Leicester] and we took seriously the game we lost against Newcastle. We are going to take seriously, we need to avoid this type of question because it's a question that (suggests) we don't take matches seriously," he said.
"If we play Hugo Lloris – because he didn't play [against Leicester] – are we going to take it more seriously than if we play Paulo Gazzaniga? Or [against Leicester] we took less seriously because we played Paulo instead of Hugo?
"This type of question we need to avoid because we show a lack of respect to the squad and the players and I don't want to be rude with you because I am nice person. It surprises me this type of question because if I say something you twist my words.
"All the competitions we take seriously. For different reasons we need games. The young players need games to improve and try to show their quality and maybe fight for a place in the starting XI in the Champions League or Premier League.
"We are going to have a mix, we will assess the squad because we are going to have a very tough period and we need to manage the squad. We are going to be there trying to win the game."
Alongside Parrott, Oliver Skipp is expected to get some game time and academy defender Japhet Tanganga is likely to get a nod for tonight's fixture.