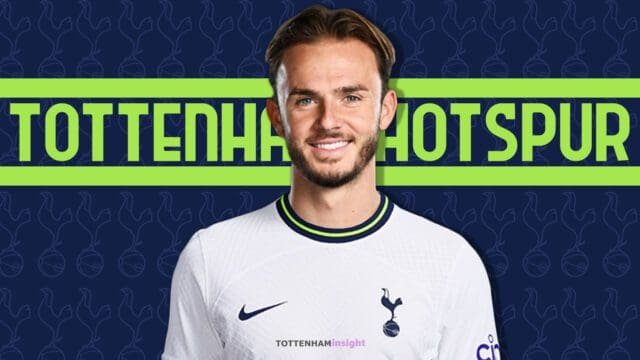 James Maddison is certainly one of Leicester City's finest players and one of England's most promising attacking midfielders. With him playing an immense part in the Foxes' most successful period in recent years, his exclusion from the national squad time and time again has led to bewilderment among many football fanatics.
A dynamic number 10 – Maddison can slot in behind the striker and can also play as an advanced number 8 whenever required. Even with Leicester's abysmal start to the season, Maddison's performances haven't been just a flash in the pan. He has continued to put in consistent performances – racking up 6 goals and 2 assists in 11 matches – while his team and manager Brendan Rodgers have remained under the cosh.
Last season was Maddison's best in terms of attacking contributions, he clocked up 18 goals and 12 assists in all competitions. The Englishman is rumoured to be on Tottenham Hotspur's transfer targets following his red-hot form for Leicester City. The Foxes' talisman presently has just over 18 months left on his contract, with the club hoping they can extend Maddison's time at the King Power Stadium. However, Spurs are reportedly deemed to be favourites to sign him come January.
Here's what Maddison can bring to Tottenham:
A true number 10
A midfield creator aka a number 10's role is often taken for granted in modern football. Behind every successful centre-forward, is a number 10 pulling the strings to absolute perfection. The Tottenham squad has accentuated the need of a classic number 10 for ages. They desperately lack any sort of creativity in the middle which leaves their star-studded forwards bereft of any service. Their transition from midfield to attack can be enhanced massively with the inclusion of a number 10. Enter James Maddison – blessed with an exquisite passing acumen that can catch defenders unaware, fantastic ball-retention skills and an eye for goal, the 25-year-old from Coventry can undoubtedly be Tottenham's final piece of the puzzle.
Additional goal-scoring threat
The likes of De Bruyne, Bruno Fernandes, Mount and Odegaard just goes to show the increasing importance of goal-scoring midfielders. Although creativity is their forte, these players are more than capable of finding the back of the net. But Maddison, on the other hand, is arguably a bigger threat for goalkeepers compared to other creative midfielders in the Premier League. His 6 goals are a testament to this fact. With the likes of Kane, Son and Richarlison at Tottenham, goals are bound to come eventually.
However, the Lilywhites lack an alternate goal-threat from the centre of the pitch. Also, it's not always possible for the forwards to stay fit and on top form week after week owing to fixture overload and frequent injuries. At times like these, a valuable goal-scoring threat from the midfield can provide Spurs with a fresh lease of life and can take considerable weight off the burdened shoulders of the attacking department.
Elite free-kick prowess
Harry Kane has taken over 50 free-kicks for Tottenham in the Premier League without even finding the net once. His last deadball goal came against Aston Villa way back in 2014! The lack of better available options on free-kicks have forced Conte to make do with the 29-year-old centre-forward. In Maddison, Spurs get arguably the second-best free-kick taker in the EPL after James Ward-Prowse. Having scored 7 direct free-kicks for the foxes in the Premier League, the midfield maestro can surely put all of Tottenham's free-kick blues to bed!
With Maddison striving in a struggling Leicester team, it's no surprise that he's opting to look for a move elsewhere. However, Conte is usually not known to use No. 10's in his system. It remains to be seen if the Italian can make an exception for the Leicester star. What do you feel about Tottenham going in for Maddison? Do you feel the 25-year-old should make the switch from the East Midlands to the white half of London? Let us know your thoughts!