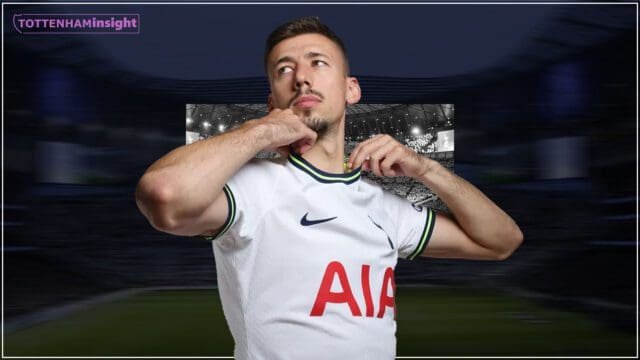 Tottenham officials are gearing up for discussions with regards to the potential signing of Barcelona defender Clement Lenglet.
Both clubs are aiming to reach an agreement during their upcoming friendly match, with the talks centering around Lenglet's transfer to Spurs.
The French center-back spent the previous season on loan at Tottenham, and the two sides are now hopeful of resolving the transfer situation.
Tottenham manager Ange Postecoglou is reportedly excited about the imminent arrivals of Micky van de Ven from Wolfsburg and Alejo Veliz from Rosario Central. These signings are set to join other confirmed transfers including goalkeeper Guglielmo Vicario, defender Ashley Phillips, playmaker James Maddison, and winger Manor Solomon.
Tottenham's busy transfer window may continue with the addition of another center-back alongside van de Ven.
Clement Lenglet spent the previous season on loan at Tottenham from Barcelona. Reports suggest that the 28-year-old French defender prefers a move to Tottenham over other potential suitors viz. AC Milan. Tottenham's interest in re-signing Lenglet has prompted discussions between the clubs.
Barcelona could be motivated to offload Clement Lenglet owing to his reported weekly wages of £204,000. Tottenham's interest in the French defender provides an opportunity for them to alleviate their financial burden. Lenglet's availability has attracted interest from other clubs including Milan and Napoli but he seems inclined to continue his career in England.
During his loan spell at Tottenham last season, Clement Lenglet made 26 league appearances and provided two assists. Known for his ball-playing abilities as a center-half, Lenglet boasted an impressive 87.5% passing accuracy from the back.
In my opinion, it wouldn't be the worst thing itw to have this dude as a potential back-up to Cuti and Mickey. It's given Lenglet can also be used to close out games. Although what concerns me is the wages that we would be paying for a back-up. We will have to wait and see how that element of the transfer materialises…