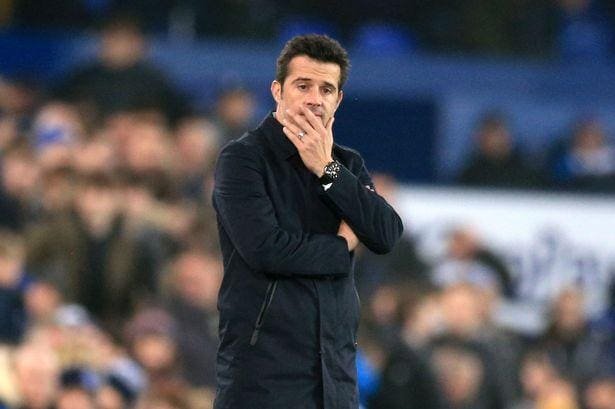 Tottenham's ruthless win against Everton has lead to Marco Silva becoming the first manager in the Premier leagues history to concede 6 goals in a home match with 3 different teams.
A brace by Kane and Son and goals by Alli and Eriksen has led to the demolition of Everton by 6 goals to two.
Everton took the lead in the 21st minute through Theo Walcott's goal but soon Spurs scored 6 past them.
Spurs had previously defeated Marco Silva's Hull City in 2017 May with a scoreline of 7-1.
Four months later Silva's Watford lost 6-0 at home to Manchester City. And this was his third 6 goal defeat at home with his 3rd team. Silva after the match said, "Really bad afternoon for us, really bad result for us, for our fans," he said.
"We have to realise why and we will realise for sure. We started well the match, it started really balanced. We know how they are strong in counter-attack and it started as we planned it and we scored early. After we made the first mistake during the match when they equalized, the game changed completely.
"We lost many things in our behavior and our organization and in this level we cannot do that. At half-time, we changed something in our tactical behavior. I told them we cannot concede any more because we will score again and the first two minutes of the second half we conceded again. Every time they went forward it was easy for them. Our organisation in our defensive moment, we don't put enough aggressiveness in the match."
While the 6-2 demolition was bad for Everton it was equally fruitful for Spurs as they closed the gap with Manchester City to 2 points. Spurs next face AFC Bournemouth at home.