Paulo Dybala may start his 2019/20 season in the white jersey of London. Spurs are allegedly vying the youngster as a replacement of Christian Eriksen who can be seen in another white jersey squad of Spain, Real Madrid.
The transfer window is so intriguing. For an instance we are all talking about Eriksen getting a pay hike to stay in London and in the next I am here writing about Dybala replacing Eriksen. It is Eriksen who seems to be choosing the way to vent to Spain.
The positive trajectory that Spurs have experienced in last few years is highly because of this midfielder and seeing him leave is tough for the fans and coach. The only way to stop Eriksen from leaving is by filling the pockets of Perez and making him capable to buy a costly midfielder in Paul Pogba.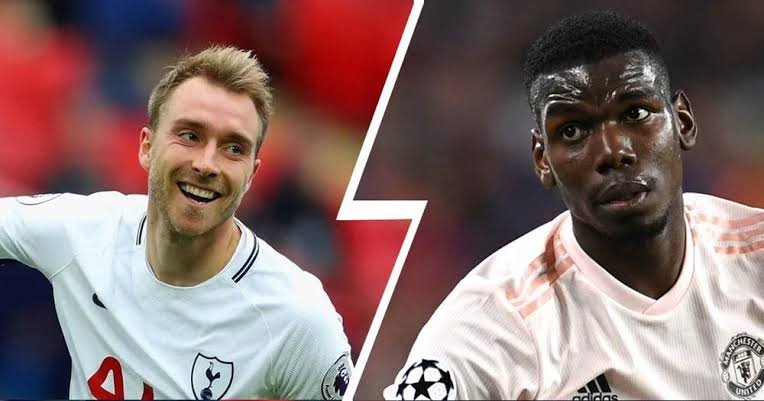 The Frenchman is eagerly willing to leave Manchester and join Zidane but for his transfer price things seem improbable. And if Madrid are not able to sign Pogba, it's a sure and short exit for Eriksen. That said, Dybala is a brilliant guy to be replacing if any must do so.
Paulo Dybala has been wriggling around the shadows of big names in Juventus, then it was Higuan and now it is the best out-and-out forward Ronaldo. Dybala would fancy uniting with Argentine coach Pochettino and international mate Lamela who will also help him acclimatise to English conditions.
But if Spurs do fancy buying a rich-tag Dybala they would have to sell Eriksen as early as possible because with every passing day, Eriksen's value will decrease meaning less money being earned by the deal. Should it happen the earliest, Spurs will not bear the pain of Danish magician as much they would if he goes in later half of transfer window.
Manchester United are another keen buyers of Dybala, meaning a lose-lose for Spurs if we are not able to buy Dybala when we sell Eriksen. Hope the wagons doesn't break in between and land us nowhere.
ARTICLES YOU MAY LIKE…