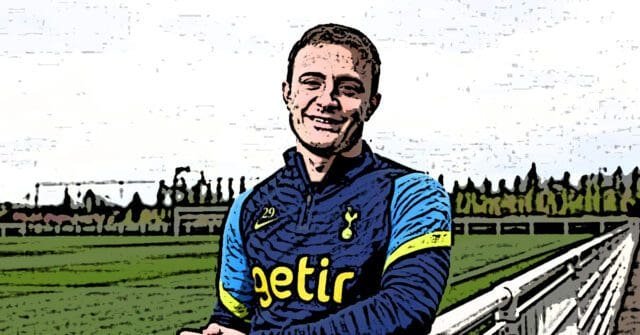 Building on the tradition of supporting and trusting the academy's alumni, Spurs announced that Tottenham Hotspur midfielder Oliver Skipp has renewed his contract until 2027.
The renewal of his contract has generated huge positive reactions and confidence among fans who expect Skippy to have a bright future for the club.
Skipp took to Instagram to express his joy and is eager to join the team:
View this post on Instagram
Playing at the centre of the park, the 21-year-old has always been under the watch of his colleagues and fans both. Signing for the senior team in 2018, Skippy has been hailed as the future of Tottenham with the likes of Jose Mourinho praising the star and seeing the potential of a future Spurs captain in him.
Oliver Skipp was loaned to Norwich for the 2020-21 season where he succeeded in building a rather strong fan base. He impressed everyone in the league by showing brilliant defensive skills in the midfield by breaking the play and winning the ball in crucial moments.
Since coming back to the club, he seems to have impressed Antonio Conte despite being injured for most of the season and having problems with his pelvis. Conte in his last month's conference was critical of the medical team expressing his frustration and discontent with the constant absence of Skipp.
With the team eyeing out the top 4 spot, Oliver Skipp's presence can be a crucial determinant of the same as ever since his injury in January, the team seems to have trouble in the midfield, having difficulty in holding the ball and building on passes.
It's no secret that Tottenham desperately needs someone to step up and play with some swagger in the middle of the park. With his renewal, the club seems to entrust its future with Oliver Skipp and expects him to perform under the vision of Conte.