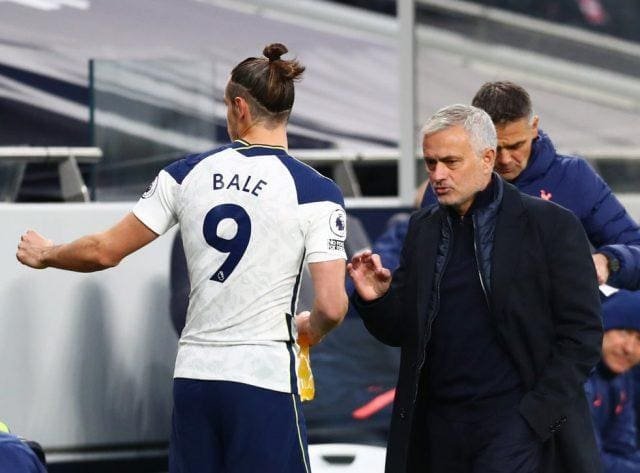 It's fair to say the season for Tottenham Hotspur has started in a reasonably decent fashion under Jose Mourinho. Son Heung-Min and Harry Kane have rightly been getting a lot of the plaudits.
Does the gaffer need a pat on the back too after the summer window saw seven names arrive after being carefully scoped out? Here we have a look at how each new face has settled in.
Joe Rodon
Young centre back Rodon was a late signing in the domestic window. The Welshman arrived at Spurs endorsed by his international teammates Ben Davies and Gareth Bale but he's still unlikely to feature too much this season – especially given he couldn't be registered in the Europa League squad.
As a longer term signing though, the signs are certainly bright. Mourinho has already handed Rodon his senior bow in a late substitute appearance against Burnley whilst his stats from last season bode well too.
He won 73% of his tackles, 59% of his aerial duels and boasted an 82% pass completion. With better players around him, the only way is up.
Verdict – A good value signing for the future.
Carlos Vinicius
Benfica loanee Vinicius has proved a mixed bag so far. His performance against LASK had fans salivating with two good assists but his display against Ludogorets triggered a few to label him not good enough. We wouldn't go that far and his cameo against West Bromwich Albion at the weekend showed glimpses of class.
He might be 25-years-old, but he's fairly inexperienced at the top level. He has undoubted qualities and, whilst unpolished, will become a decent secondary option in the attack. Let's not forget the deal structure either; a loan fee of £2.7m and an option – not an obligation – to buy.
Verdict – Will prove a solid squad player.
Joe Hart
When Joe Hart emerged as Mourinho's number 2 keeper ahead of Paolo Gazzaniga there were plenty of fans up in arms. On the surface, you can understand why with Gazzaniga having performed well in Hugo Lloris' absence last season whilst Hart has been on a downward spiral since being bombed out of Manchester City back in 2016.
That said, Mourinho has made no secret of his desire to improve the personality of his squad. Hart brings a level of experience others in the team simply don't have. He's a leader, a winner and doesn't stop barking orders.
In an ideal world Lloris will remain fit and play most of the games this season but, if Hart is called upon, he will at least keep the defence organised. He's yet to make any howlers either.
Verdict – A good signing for the dressing room.
Matt Doherty
When a £13m deal for Doherty was announced it had everyone excited. Right back has long been an area of weakness for Tottenham with Serge Aurier inconsistent to say the least. Former Wolves man Doherty meanwhile has been one of the best full backs in the league for the two years prior.
He's not pulled up any trees as yet though; he has been steady enough mind you. Many fans think Aurier has been the more impressive of the pair, but we are not in agreement with that. Doherty played 50 matches for Wolves last year and had zero pre-season. That has to be factored into his efforts.
His display against West Brom was probably his best to date too and, once it clicks for him, we think he'll be flying and he and the next name on our list, Sergio Reguilon, will be big assets to the side.
Verdict – A definite improvement on the starting XI.
Sergio Reguilon
Forget the fact Real Madrid have a buy back clause. The signing of Reguilon was a sensational coup. During his loan spell with Sevilla last season the Spanish international managed three goals and five assists on his way to a place in the La Liga team of the season and he's already managed three assists in his early Spurs career.
Defensively you could ask the odd question but going forwards he's a joy to watch. With Mourinho constantly banging the drum about attitude and bravery, it's no surprise he's such an admirer of Reguilon.
What are the odds of Real taking him back? Our suspicion says the player might enjoy North London too much to care.
Verdict – He could become the best left back in the league.
Gareth Bale
That's right, Gareth Bale is home. It's the deal every Spurs fan has been gagging for. How has he looked though? In summary, rusty with obvious class.
The rustiness is to be expected given how he barely featured for Real Madrid in the last season or two but he's gradually getting sharper.
He's already bagged a winning goal for the club with his header against Brighton, which could prove huge come May and he'll get a few more between now and then. What is evident from his time on the grass though is that he's no longer an explosive winger.
That doesn't mean he's better or worse than he was then. He's just different. We think he'll spend a lot of time drifting into the space behind Kane and the prospect of those two plus Son is mouth-watering. It will get better than it was against the Baggies too.
Verdict – Bale is back. Enough said.
Pierre-Emile Hojbjerg
After the opening game of the season people were mocking Hojbjerg. There is nobody laughing now. He has arguably been the best player despite not getting the headlines ala Kane and Son.
In basketball there are often some players who operate in the shadows ending their careers as usual names figuring in the lists of the best underrated NBA players. They are normally point guards, who normally create chances for shooting guards and small forwards to score.
Hojbjerg would be that kind of player in football, often intercepting the ball and keeping composure during transitions to attack.
He isn't the captain but there is no questioning his leadership skills and his performances from a purely footballing perspective have been mightily impressive.
His screening of play is one side of his game; he has won 61% of his tackles in the Premier League as well as averaging one interception and 1.9 clearances per 90 minutes. The other side, which has surprised a few is his ability in possession. A pass success rating of 90% is no mean feat. All that and he cost Tottenham a net spend of £3m.
Verdict – If Spurs win silverware, he might go down as the signing of the season.
There you have it, our early assessment of Tottenham's transfer business. Do you think Tottenham made good deals this Summer? Who is the best signing?