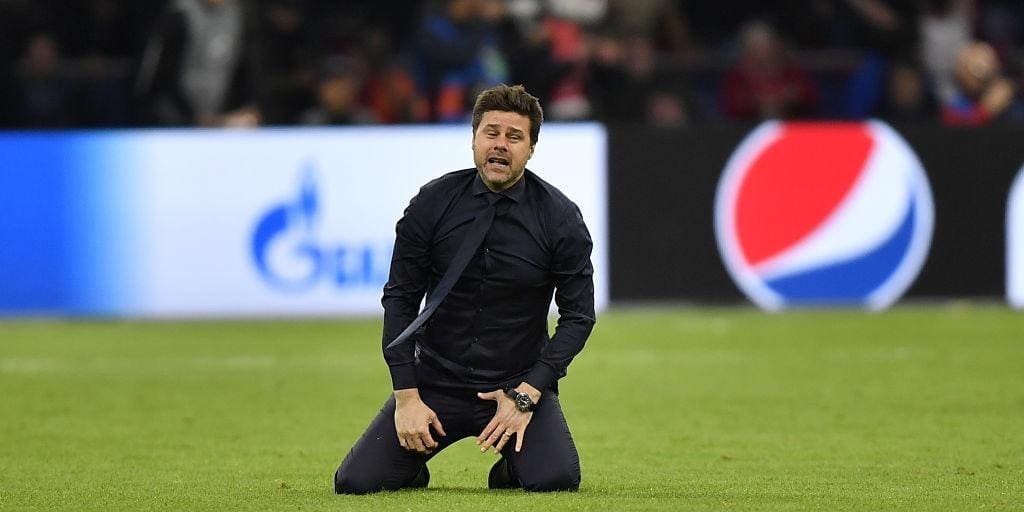 One of the most respected, beloved and adored manager in footballing sphere – Mauricio Pochettino.
The Argentine Manager is adored by the Spurs fans and their player's way beyond our imagination. The players can even kill at the drop of the feather for Pochettino, such is his charisma surrounding North London.
The Manager has sweated blood and time to reach the position where he is right now. The path to this success story was not easy but definitely proved worthwhile. Since his term in 2014 where he joined us Southampton, he has dedicated his soul to the club. While he joined the club, he was often considered a noob decision and his performance for the club in first year only strengthened the critics.
While Pochettino joined, then Spurs talisman Gareth Bale had left the club which added fuel to Pochettino's furious year. The manager already had started sinking in Jive which required calm and composed belief to come up.
In the last four years, we all know who the consistent squad has been to qualify for the Champions League. Yes, it is Tottenham Hotspur. This glorious impact and change was beyond imagination. And how did Pochettino do that?
Often regarded as the master of comeback's and escaping losses, Pochettino built an excellent squad purely on the basis of trust and confidence. The manager intensified the camaraderie among the players and made his club a family. One which was as dear to their blood ones.
"He's doing a fantastic job, it's easy to say that but he is," said ex-Spurs boss Glenn Hoddle.
"You can tell how close he is with the players and the players how they respect him. And you know what; you've got to say they haven't gone out and spent a thing. Not because there wasn't money there, he decided he didn't want to buy in those two windows."
"And so you've got to say, 'my word, where can it go from here?'. We're in the Champions League final. But to buy and add to that squad, it's a fantastic time with that new stadium, what a time to be a Spurs fan."
However, his consistent entry into the Champions League was not enough to keep his team out of the radar. The missing "silverware" was one that made others feel Tottenham is no threat. Finishing in the top 4 yet not able to win the trophy? Not able to win the FA Cup?Unsuccessful in going past the Quarter-finals of Champions League? All of these often led people say Spurs as struggling cocks.
Not only their past performances, even the start of their Champions League campaign was dreadful. They did not win 3 of their starting games, yet were lucky to qualify for group stages courtesy goal difference. And then what changed in Spurs is history. The Manager showcased some unbelievable scenes going into the matches. Every passing day he improved his team.
The breathtaking wins against Manchester City and Ajax are the perfect epitome to justify that his messy cocks have now turned into champions. The Manager is the cause who has woven all his threads together; winning without his galactic striker, Harry Kane.
More on Tottenham Hotspur vs Liverpool | UEFA Champions League Finals: