The action-packed final of UEFA Champions League season 2018-19 will witness two English Premier League clubs – Liverpool and Tottenham Hotspur, battling out for the ultimate title.
These two English sides made the impossible, possible courtesy of breathtaking second leg comebacks. While Liverpool had to score 4 in getting rid of Messi-led Barcelona, Lucas Moura's treble won yet another win for Spurs against Ajax and thus got Spurs a ticket to Madrid. The protagonist for a lot of time this season has been Mohamed Salah and Heung-Min Son for their respective teams, who by contrary were not the heroes in second leg of semi-final.
It is going to be a battle between Son Heung-min of Spurs, having scored 4 goals in this season, and Mohammed Salah of Liverpool having scored the same as former in Champions League.
Mohamed Salah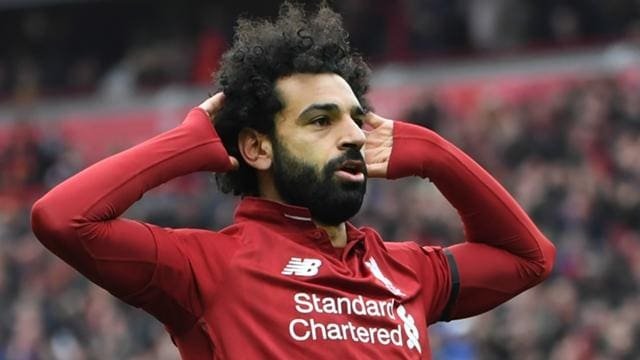 Salah, being under the weather, missed the crucial second leg semi-final against Barcelona – who were badly thrashed by stunning 4-0 comeback, will be desperate to play the Final and bring glory for the team.
The Egyptian king has already done wonders in the Premier League but is yet to make illustrative result in Champions League. The finals mean more to Salah than anyone else, not because he has given it his all to take Liverpool to glory but also because of the last year incident in Champions League final.
How can we forget the ruthless and heartless act of Sergio Ramos to make Salah dead before the finals even began. Then what followed is a Karius. Liverpool may be hoping that the talismanic force returns to form and there is no Sergio Ramos in Tottenham Hotspur.
Son Heung – Min
Son Heung-min has emerged as a blessing in disguise whose two out of four goals revived Spurs against the formidable Manchester City in the quarter final stage. Thus, it will be excited to score furthermore against an equally powerful team. The Asian Yeti known for his dribbles, agility and skills; Son has taken the shoulder of Harry Kane pretty well. Kane may however play in the finals but the onus will be more on Son to bring Champions League trophy for the first time in North London.
Son is a potential standout capable of dismantling Virgil Van Dijk and other not so strong defenders of Liverpool. His long range shots are also one's Alisson Becker will find tough to stop. Keeping all things intact, Son Heung-Min is a tidal wave and not a ripple.
On the D-day, will it be Salah's magnificent skills that could gain a thumping victory for Klopp? Or Mauricio Pochettino versatile winger Son Heung-min can turn the table towards themselves?