A big shoutout to PSV!
Tottenham Hotspur were on the verge of being knocked out of Champions League in as early as group stage. Look now where they have reached and how have they achieved this daunting glory.
Who would have thought it would not be Barcelona and Juventus but Spurs and Liverpool. The story of Spurs will leave us in exuberance.
The Group Stage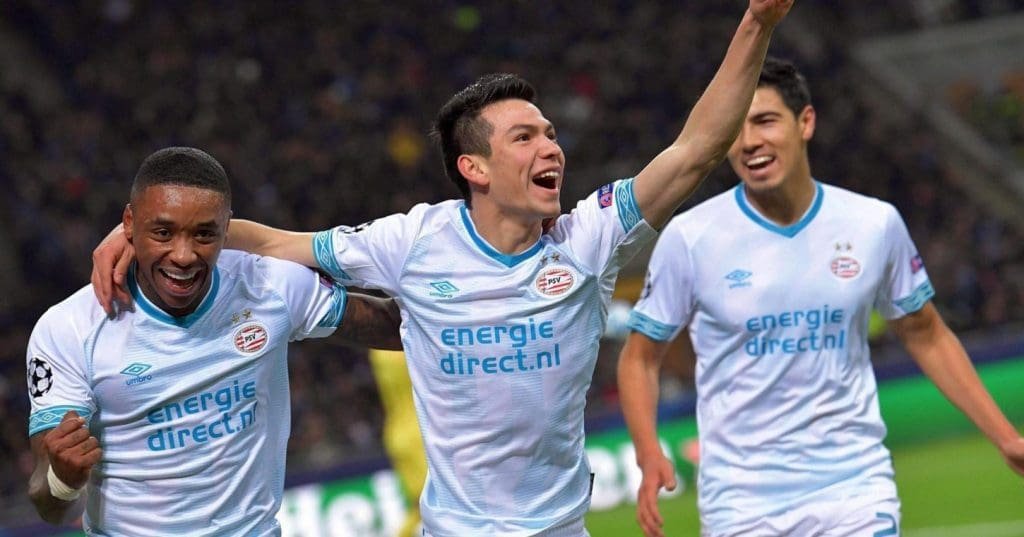 A big thanks to PSV for keeping Inter Milan at bay. Who would have thought that our bleak performances in the first 3 games where we could only secure 1 point will see us fighting for Champions League trophy.
It were the two wins against Inter Milan and PSV Eindhoven that booked us a berth in Round-of-16 against Borrusia Dortmund. Before the final tie it seemed like Barcelona and Inter Milan will be through but PSV's resistance to give Milan 3 points helped us in.
Round of 16
Reus-led Dortmund were young and high in confidence having finished their group up-top. The German squad was resilient in their attitude and approach as well.
But we are the mighty Spurs, if you visit our den you can't go back alive. So it was for Dortmund. In the first-leg itself we pierced them into half, taking the lead into second with 3-0 in our advantage. Then, in the second leg too, we did not let our heads down, winning the tie 1-0.
There it was, our entry into Quarter-finals against yet another champion squad, Manchester City.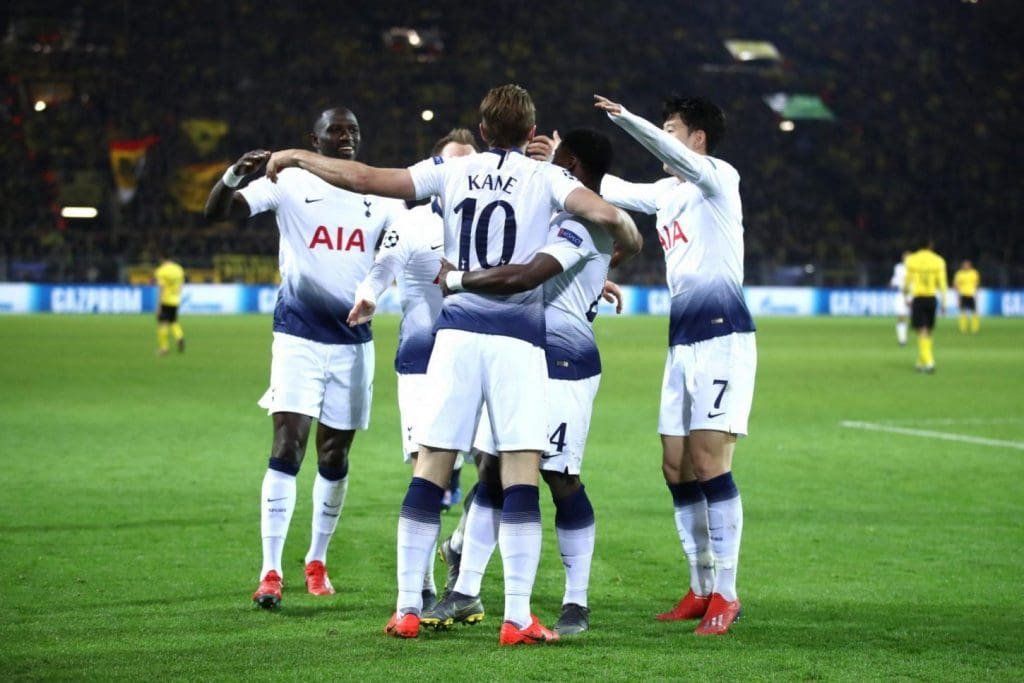 Quarter-Finals
The English derby will never be forgotten. Premier League Champions Manchester City could not get the better of us at our new stadium with Spurs going into the second leg with a goal lead . To score a goal against a team with amazeballs was equivalent to the second leg won. But Manchester City had contradictory belief to the possible. They knew they could scare us.
But Spurs made the impossible, possible. Though we had the lead, we were not the favourites. However, travelling to Etihad, Spurs and their fans donned the stadium from the first whistle. The home team, however, was determined for the quadruple and in no way were giving us chances to score. Even if we did, they pounced back.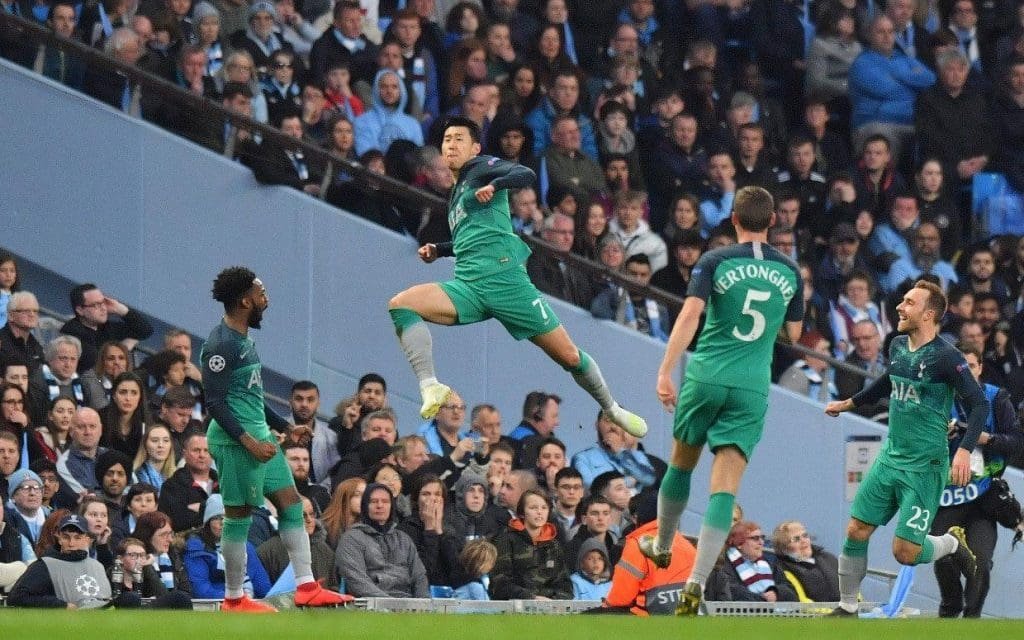 Heung-Min Son was excellent in that game and so was Raheem Sterling. The game had gone to a 4-2 score with City ahead on aggregate. Then came, Fernando Llorente's controversial goal to take us through into the Semi-Finals of Champions League, our first time in it's history.
Semi-Finals
It will be wrong to say that we were favourites going into the semi-finals against Ajax. The young and determined dutch side had given goosebumps to big names like Real Madrid and Juventus, the same that were favourites before the season. The dutch side travelled to London for the first leg.
In the first leg itself the Dutch Champions made their intentions clear. Van De Beek it was to throw us away into the jive. The first leg ended 1-0, this time the advantage with opposition. But this is what Spurs love, isn't it? More from being ahead they love to comeback from behind and cause upsets. They love piercing the hearts of adversaries.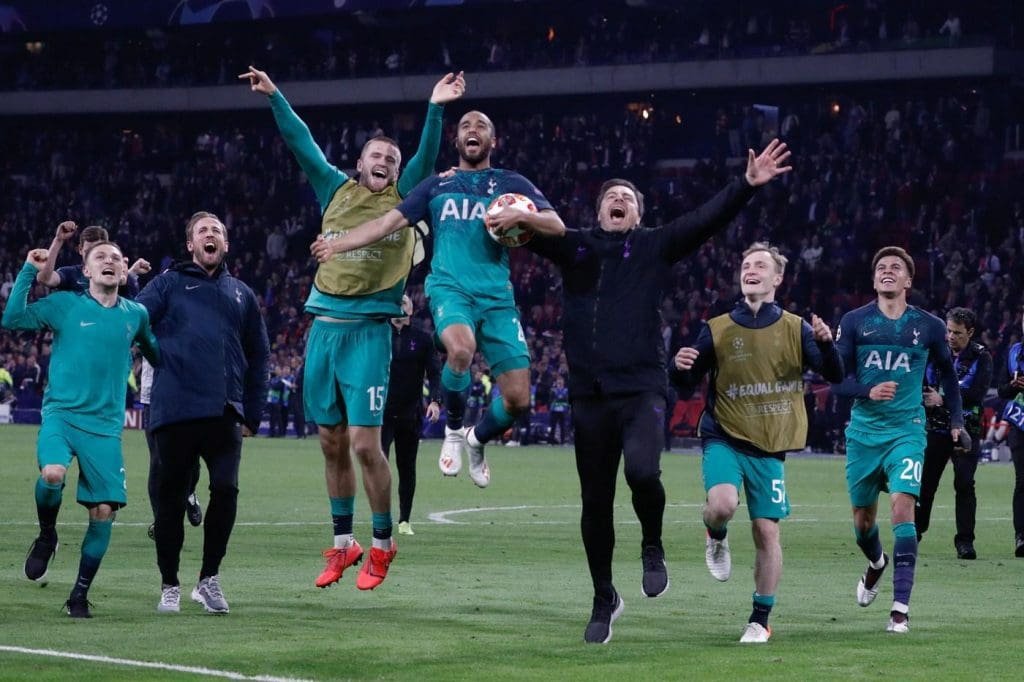 The second leg began as expected with the dutch squad thumping over us. Ajax scored two goals in the first-half to take them almost through to Madrid. Yet, Pochettino and his squad were reluctant of the same. Lucas Moura proved to be a blessing in disguise. His hat-trick of goals screened us through. Not only that, the striker held his nerves and scored in the final seconds of the game, causing his Boss to swim in tears.
READ: Heung-Min Son vs Mohamed Salah
READ:Why Fernando Llorente Should Start Against Liverpool?