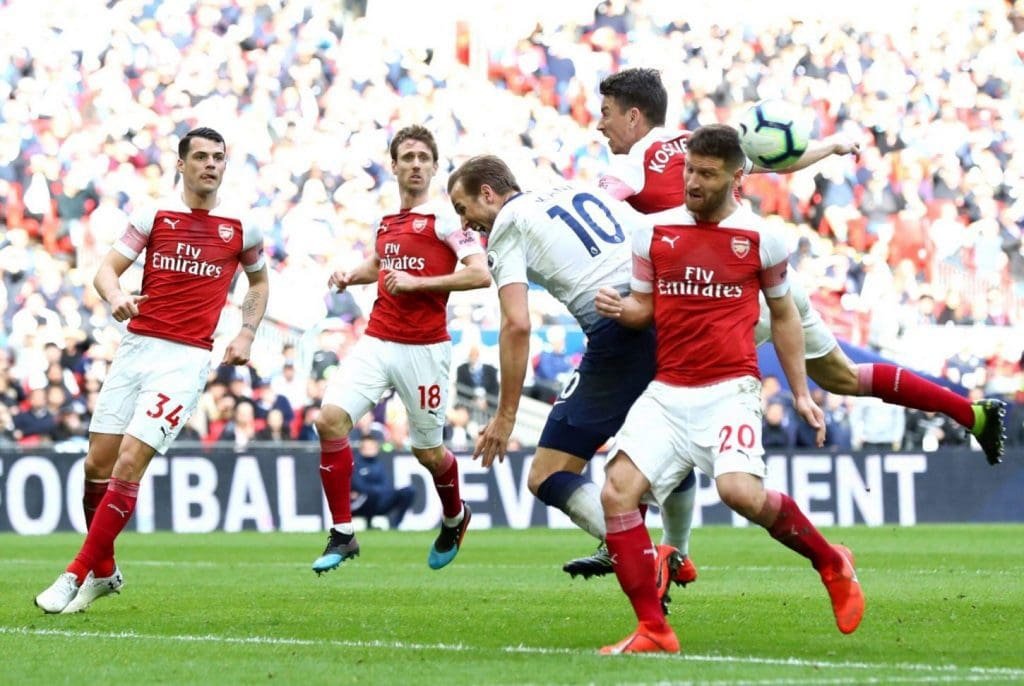 Arsenal and Spurs endured a frustrating draw at the Wembley. There was plenty of reason for Arsenal fans to be frustrated as their team succumbed to a draw despite being the better team in the evening.
Spurs were 1-0 down till the 74th minute before the referee awarded a penalty to Spurs for a foul on Harry Kane in the box by Shkodran Mustafi. Many argued the penalty should have not been given as Kane and his teammates were offside and were blasting the referee and Premiere League for being biased and some argued the need of VAR which will be used from the next season.
Harry Kane took full advantages of the situation and scored from the spot to bring his side to level and subsequently became the top scorer in the North London Derby leapfrogging Emmanuel Adebayor. The goal was his 9th goal against Arsenal.
After the match, Martin Keown on BT Sport said, "How many of those Spurs players are offside? How obvious is that?"
"Yes it's a foul, but the linesman's flag should have already gone up for offside."
However, the laws state that the official was right to award Spurs a penalty. As per the FA rules if "a player in an offside position is moving towards the ball with the intention of playing the ball and is fouled before playing or attempting to play the ball, or challenging an opponent for the ball, the foul is penalised as it has occurred before the offside offence."
Because of which the Mustafi's foul on Kane took place before he was in an offside position which made the referee award Spurs a penalty.
READ: Unai Emery full of praise for his player after frustrating draw against Spurs