Olympique Lyonnais is regarded as one of the best clubs in Europe when it comes to development of young talents, and the French side have made huge profits from selling players either from their youth set-up or from the players who have undergone development at the club. Tanguy Ndombele is the latest addition to the long list of talented departures viz. Alexandre Lacazette, Corentin Toliso and Karim Benzema, as Tottenham have signed the French midfielder for  €60 million and another €10 millions as additional add-on bonuses. Talking about huge profits, Lyon have earned a staggering profit out of Ndombele who they signed for a fee of €8 million from Amiens SC just a year back.
Talking about Ndomble and his prolific rise, he was playing in the French second division until the summer of 2017 where he helped Amiens gain promotion from Ligue 2 in the dramatic 2016/17, and joined Lyon on the deadline day.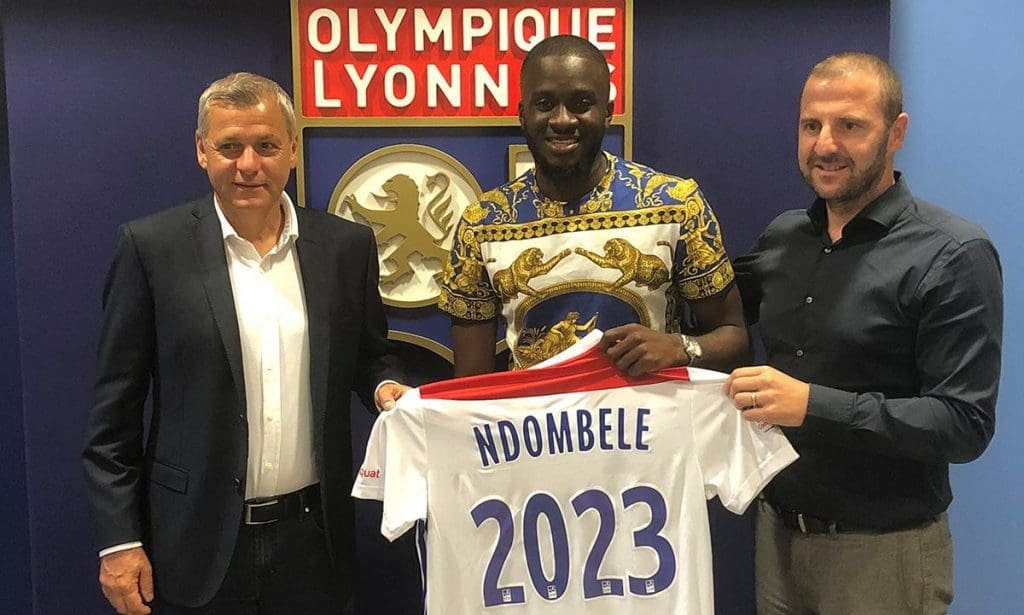 In his first season at Lyon, Tanguy Ndombele drew comparisons with Arsenal legend Patrick Vieira for his commanding performances in the middle of the park establishing himself as one of the finest upcoming talents in Europe. With his terrier-like intensity, apical acumen and pertinacious nature, Tanguy Ndombele soon became the cornerstone of Lyon's midfield over the past season and a half. Alongside mercurial captain Nabil Fekir, Ndombele has been an indispensable cog for manager Bruno Genesio's jigsaw as the Frenchman helps Les Gones dominate games with his ominous presence in the center of the park.
That is what led him to become priority transfer target for Pep Guardiola at Manchester City until they generated interest in Atletico Madrid's midfielder Rodri, though with the Frenchman being secondary choice. Unsurprisingly he attracted interests from Europe's elite, despite the mere age of twenty-two he has matured into one of the deadliest midfielders in Europe with the ability to conduct the ball in tight spaces, magnificent dribbler, striking athleticism and versatility.
Ndombele has involved in ridiculous amount of 50/50 situations which can be influenced by ability but at times are mainly decided by luck. But Tanguy has a brilliant upper-body strength to dominate in those situations and when it comes to defensive duties, he is very composed and positionally sound, something which Harry Winks as well as Moussa Sissoko has shown vulnerability over the last campaign.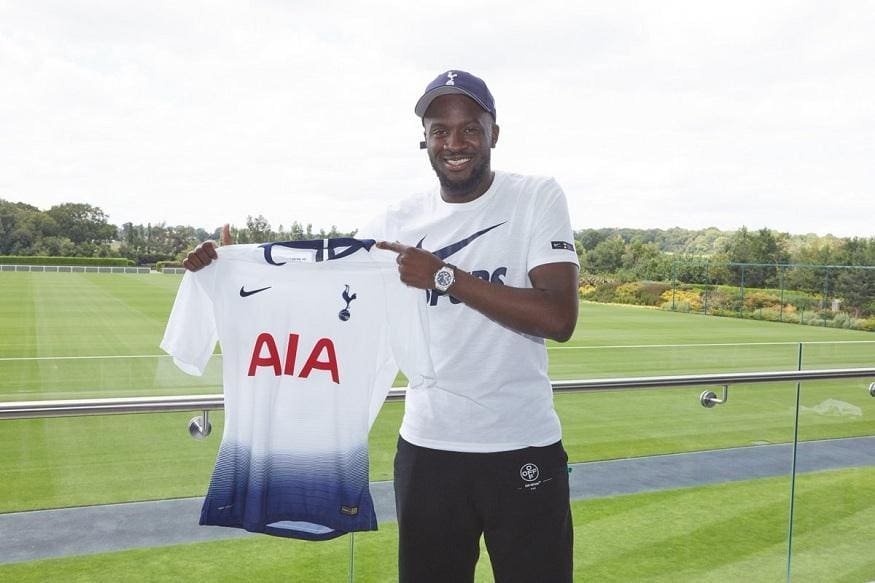 In Ndombele , Tottenham are getting someone who contributes to every stage of play, be it influencing defence, transitional, and attacking phases as well. His game awareness has lauded him praises for intercepting at key moments and that has also made him a tailor to anticipate dangers and adapt to them. Tanguy is also good at reading passing lines and can work well to prohibit the opponents using them effectively.
French international is an engine at the center of the park and we should expect to see him bulging his way through opponents high pressing, dodging tackles, dribble elegantly whilst showcasing flawless control of the ball, oozing the vision to spot teammate's run between the channels and enchanting the capacity to break defence – all done without input of any extra efforts. The prior abilities has saw him land comparisons to countrymen N'Golo Kante and Paul Pogba, both of whom have established themselves among the best midfielders around the world as of now.
He is bit of a mixture, to be honest, though he lacks some offensive attributes although does have enough capabilities to develop them – Not to forget, He is only twenty-two and has whole of his career ahead of him. It can well be said that the Frenchman has all the skill sets to develop into one of the finest midfielders of the game.