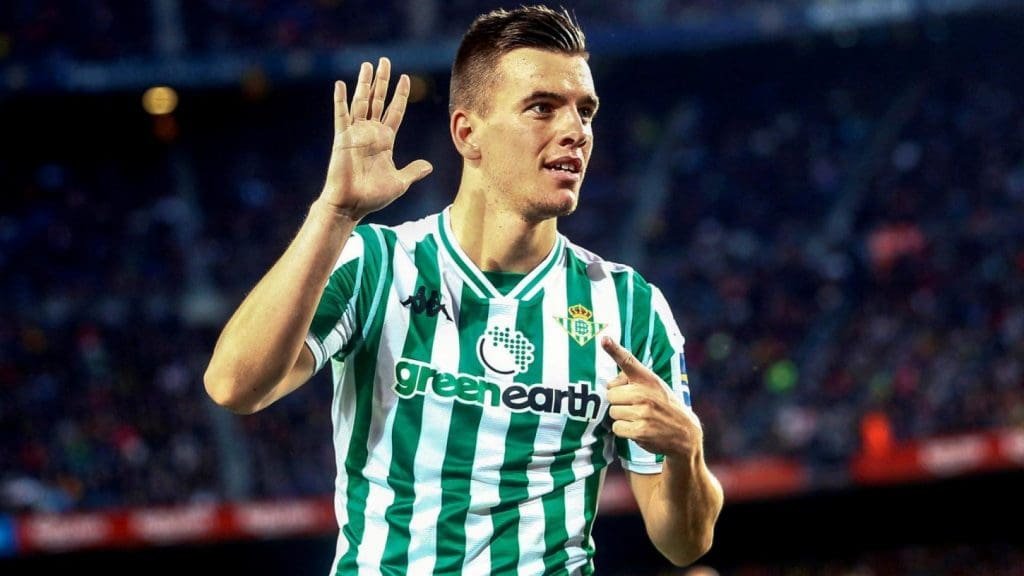 Tottenham Hotspur have reportedly made a bid for Real Betis midfielder Giovani Lo Celso as they look to bolster their squad for the 2019-20 season.
Last season saw Spurs struggle to fight for silverware with number of their key players being sidelined with injuries. Their midfield was the most affected area with Moussa Sissoko and Harry Winks starting almost every match for the club.
With the future of Eriksen looks imminent, Spurs are chasing number of players who could add to the team and help it to compete for silverware next season. Tottenham have reportedly made an official bid of £53m for the 23-year-old Giovani Lo Celso.
But with Lo Celso having a 100m euro (£88m) release clause the club is willing to sell the player for a fee close to the amount.
Tottenham manager Mauricio Pochettino believes Spurs will be his likely destination.
"I watched Lo Celso all the way up for Rosario Central in Argentina – he's a wonderful playmaker with a lovely left foot," he told talkSPORT's Extra Time.
"He's almost like an old-fashioned Tottenham midfielder. I think Spurs fans would love him.
"You could see him in the side if Eriksen moves on, as an Eriksen replacement, and actually I think he has one or two advantages over Eriksen.
"He doesn't have the set pieces of Eriksen, but I think he's more dynamic.
"I wonder if Eriksen is capable of being a Real Madrid player. I'm not totally convinced that he is, I suspect he has found his level.
"I think Lo Celso might offer a little bit more, a bit more dynamism in the midfield.
"He's too good for Betis and they clearly want to make a profit on him. They had him on loan first and bought him for €30m.
"I would imagine a summer-long poker game between Betis and [Spurs chairman] Daniel Levy, who doesn't spend his money without putting up a fight.
"I think he's a terrific player and it would be a great response to the challenge Pochettino has thrown down after reaching the Champions League final with barely a midfield.
"He comes from a similar zone of Argentina as Pochettino, too.
"Pochettino is from a little village called Murphy and Lo Celso is from the capital of that state, Rosario. They also share Italian heritage, so you could imagine them striking up a bond."
Lo Celso joined Betis last year on a season long-loan from PSG which included an option to purchase the player for a fee of €22m. He scored 16 goals and registered six assists in 45 games for La Ligia side last season.
Spurs will face competition from Manchester United and Liverpool who are also interested in signing the Argentine international.
He could play in Eriksen's position and bang goals as he had done for Betis. He can also play in Sissoko's position and at 30, Sissoko won't be there for too long.
It remains to be seen if Spurs will raise their bid to sign the player or go for another option.
READ: Kieran Trippier to Juventus?
READ: Spurs 'one step away' from signing Newcastle star
READ: How could Tottenham lineup in 2019-20 season? – Dream XI