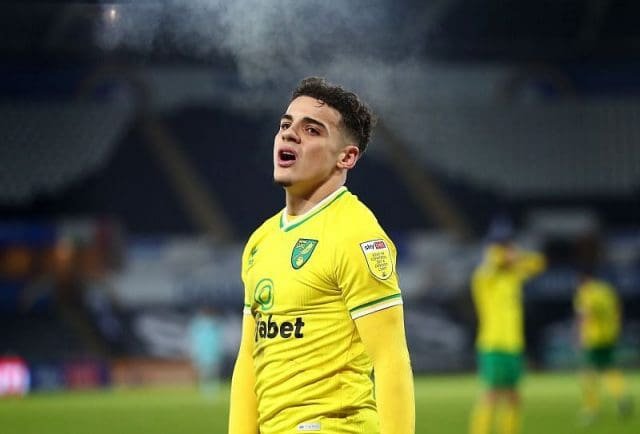 If reports from Eurosport are to be believed, Tottenham Hotspur are looking out for a right-back as a replacement for Serge Aurier and Norwich City's Max Aarons is one of the names leading Mourinho's target list.
Serge Aurier had a big falling out with Jose Mourinho after the Ivorian International left the stadium in a reaction to being substituted at half-time but was recalled in the clash against Chelsea. But Spurs are keeping their options open with Max Aarons topping the list as a potential replacement.
The 21-year old Canneries full-back has been in fine form this year, helping his team regain promotion once again to the English top flight. European heavyweights Bayern Munich and Barcelona were eyeing up a move for him back in the summer but Aarons decided to stay put in Norwich to continue his further development.
Spurs will face competition from Ole's Manchester United, who are looking for a decent backup for Aaron Wan-Bissaka and hoping for a repetition of Luke Shaw with the arrival of Alex Telles.
It looks imminent that Aarons leaves the Canaries but his next destination is unclear at the moment.
Well, Spurs did buy Matt Doherty in the summer for quite a bargain fee but many Tottenham faithful were in the opinion that Max Aarons was better recruitment despite some additional fee. Though it looks like Levy will try to right his last year's wrong by bringing Aarons if Norwich asks for a decent fee and not a sky-rocketed one.