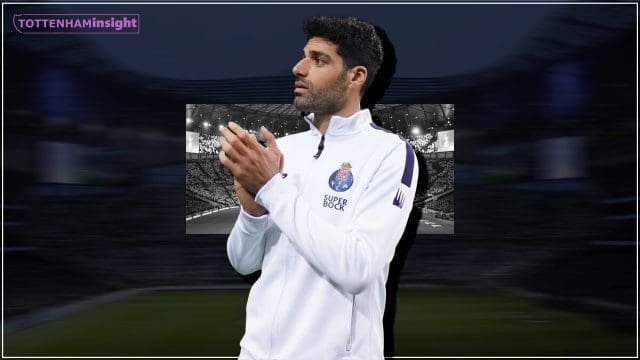 Tottenham are said to be really excited about the possibility of signing Porto forward Mehdi Taremi, with Journalist Rudy Galetti helping us with bits of additional details about the future of the Iranian international.
Spurs remains committed to pursuing additional transfers as we head into the concluding days of the transfer window.
Under Ange Postecoglou, the team has exhibited exceptional performances on three separate occasions. The team's 2-0 victory against Bournemouth appeared to be a straightforward affair, with the away supporters having the opportunity to witness James Maddison's first goal for the club.
But Maddison still needs someone influential upfront, and Richarlison has just not been that yet. So one area that requires further attention in the market is the position of centre-forward.
Tottenham were said to be interested in acquiring Mehdi Taremi and there were a bit more than just a few rumours since Harry left. The 31-year-old player may potentially depart from Porto, as the club has recently disclosed their desired price for his transfer.
Posting on social media, Galetti said: "Taremi, Porto have NOT received any official offer so far, only verbal approaches/proposals. To date, AC Milan and Tottenham showed the most interest in the [Iranian] ST. The [Portuguese] asked for €30m [£25.7m], but given 1-y contract left, €25m [£21.4m] could be enough."
The forward, characterized by Rio Ferdinand as 'ridiculous', could serve as a valuable arrival at the dusk of the window.
Tottenham have been linked with him for the past few weeks but appear to still be cautious about making an official proposal.
Taremi is a versatile and skilled center-forward, proficient in both playmaking and goal-scoring abilities. He demonstrates exceptional passing ability and consistently succeeds in winning aerial duels.
Tottenham's interest in signing Taremi is understandable owing to his limited one-year contract.
He would be reasonably priced with what he has been doing down in Portugal and a suitable interim choice for us while they search for a long-term replacement for Kane.
Currently, Ange Postecoglou appears to have a preference for Brennan Johnson to fulfill that role. There is a possibility of signing the Welshman during the current summer, which could hinder the potential transfer of Taremi though.