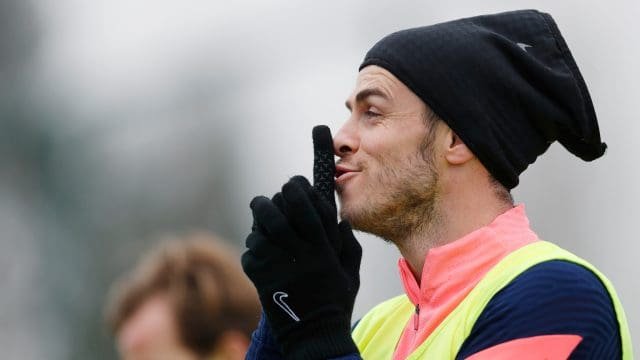 "Oh unbelievable, how good is this guy?!," these were the words of Peter Drury in 2013, as Gareth Bale thumped an absolute belter of a long ranger into the back of the West Ham goal as Tottenham won 2-3. Gareth Bale, at the time, was the best player in the Premier League without a doubt and his potential was scary. 8 years, a record-breaking move to Real Madrid, 4 Champions League trophies and a salty relationship with Zinedine Zidane later, Gareth Bale is back at Tottenham and he looks fearless again.
THE WELSHMAN IS THE MAIN MAN AGAIN:
Gareth Bale is currently averaging a goal involvement every 71 minutes in the Premier League, and for somebody who was addressed as 'a player whose best days are behind him' by Zidane, Bale is sure as hell proving his parent club manager wrong. There is the swivel, the confidence, the sense of being the best and most importantly being the main man for Tottenham again. While Harry Kane might be the current king at Tottenham, Gareth Bale is the yesteryear hero fans haven't forgotten about. Together, this duo is creating havoc for opposition defence.
Tottenham currently sits 7th in the Premier League table with a game in hand over Chelsea who are 4th and only 5 points separate the two. This means that even a slight Chelsea hiccup could be Jose Mourinho's war cry to his Tottenham side to grab that 4th spot by its neck. The key to it- Gareth Bale. On his favoured right-wing position, Gareth Bale is redefining the way he plays and it is proving to be extremely fruitful for the Welshman.
In addition to this, a quality he never lost, was his dominance in the air. Bale's second goal against Crystal Palace was a bullet header but the reason he scored it was his awareness and his strength in the air. He can sense when somebody is not as eager in a challenge and he exploits it better than anybody else as evidenced by that header.
COULD BALE FIRE SPURS TO THE TOP 4?
Champions League is extremely important for the Spurs next term, as they are also currently paying off their loans for their new stadium. With Jose Mourinho's experience and Gareth Bale's know-how in the crucial stages of competitions, Spurs could be the nearest contender to Chelsea in the Top 4 race. However, with Leicester's injuries, it looks like a matter of time before they fall off this race and Tottenham needs to be ready to pounce on this opportunity.
With Heung-Min-Son on the left, Harry Kane through the center and Gareth Bale on the right, Tottenham probably have the scariest front 3 in the Premier League currently.
'I think Gareth Bale is the key man. I often say to you that the best form of defence is attack and that is actually working for them. Their weakest part is their defence and it has been questioned in recent times, so if they can keep it higher up the pitch and have that threat with the attacking players, they have every chance of finishing in the Top 4' – Karen Carney, former English footballer and now journalist, mentioned this analogy while being a guest on the Premier League analysis show.
For way too long, Son and Kane have picked up the mantel for Tottenham and now they have somebody dependable alongside them which gives them a little extra space when they attack while it also frees up the attention from Tottenham's defensive vulnerabilities. While this may not be a permanent solution, it is how Liverpool reached the Top 4 in the 2017/18 season as their attack shadowed their defensive issues and came through for them.
A similar story might be occurring at Tottenham and at the center of it, is Gareth Bale. As we move towards the end of yet another riveting Premier League season, Gareth Bale could be the difference-maker for Spurs as they push for a place in Europe's most elite competition next year.