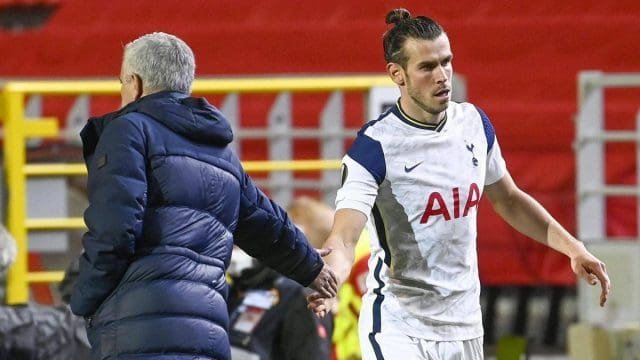 No involvement in the last two matches for the four-time UEFA Champions League winner Gareth Bale has left Tottenham fans wondering whether it was the correct choice to bring their former hero back.
The notorious British press continuously criticized Real Madrid manager Zinedine Zidane for refusing to pick Gareth Bale. Preferring Rodrygo, Vinicius Junior, and even Lucas Vazquez got sniffed in the starting lineups ahead of him. Zidane made it clear that he does not see Bale as a player for the long-term future saying, "If he goes tomorrow, so much the better" back in 2019. And the legendary Frenchman player was right all along.
Gareth Bale has been a player who could lit the pitch on big moments like the 2018 Champions League final brace against Liverpool and Copa del Rey final solo goal against Barcelona in 2014. But consistency was always missing from his games, something Zidane noticed during his early and it irked him. He was supposed to be the next big thing when Cristiano Ronaldo left the Bernabeu for Juventus. The Ballon d'Or winner, Florentina Perez's answer to CR7 but alas he could not live up to the hype nor the expectations.
Amidst all this chaos Gareth Bale refuted to play golf. It was his way of escaping all the critics and needless to say he enjoyed it. Every time Bale stepped on the Santiago Bernabeu he was met with a lot of booing and supporters even went to Madrid's training facilities, abusing him by saying "go and play golf".
All the warning signs were there for everyone to see and still, Tottenham Hotspur made an irrational decision to bring him back hoping that he would perform for them as he did back in his first spell. They agreed to pay 40 percent of his €30m-a-year salary which is a lot of money considering they still have the stadium loan to pay off. He was not the same charismatic player when we first saw him in the Premier League. Injuries also had a big factor in his sharp decline but the will to play football was also something Bale was missing.
Not a single tear was shed in the Spanish capital with Santiago Segurola, writing for the AS saying, "Bale could never associate with the classic values of Real Madrid. From the start he seemed a player of moments, a marvel of misaligned qualities, like magnificent clocks that cannot tell the time accurately."
Jose Mourinho also was critical of his player after the team lost to bitter rivals Chelsea saying, "Gareth is trying his best. Everyone is trying their best."
It's just that now Bale's best is nowhere near the best required for a modern-day footballer.