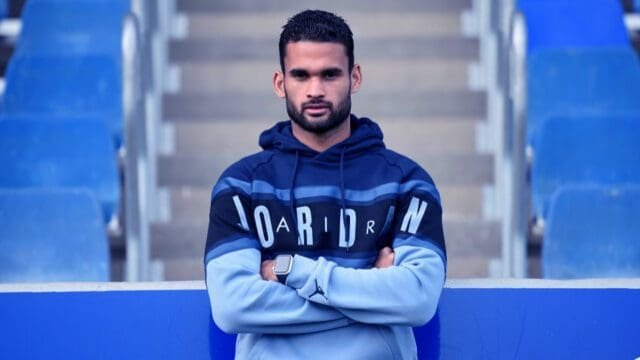 Spurs have been in search for a backup to Harry Kane for so long that they now have to potentially find someone to replace him, with all the links with Manchester City closing with time. Classic Levy, ain't it? – One of those linked with a move to Tottenham Hotspur stadium as a back-up to Harry Kane was Willian Jose.
Real Sociedad and Spurs were involved in a lengthy negotiation back in January 2020 but ultimately Sociedad didn't let go off Willian Jose despite personal terms between the player and the club already in place. Now, this was because Real Sociedad's demands at the time were more than what Daniel Levy was willing to pay. And knowing Levy, he won't barge off even a penny of his price, it's been evident in many potential transfer failures including that of Bruno Fernandes.
With Jose Mourinho keen to bring the twenty-nine-year-old to N17, Spurs were in for him again in the following summer but a move never materialized and Tottenham brought in Carlos Vinicius on loan.
Willian Jose finally ended up in England, six months after Tottenham's failed pursuit, as Wolves signed him on loan in January – a move which didn't go too well for either Jose or West Midlands side. And now Willian Jose has expressed his annoyance with Real Sociedad to not allow him to move to Premier League sooner;
"I think they have not treated me well," Willian Jose told Noticias de Gipuzkoa. "I expected a little more. I spoke with Roberto (Olabe), and he told me that if a big team came to play in the Champions League, they would let me go. I stayed calm. That's when the offer came from Tottenham, a big Premier League team, which was playing in the Champions League.
"I had the dream of playing in the Premier League, and it was a very good opportunity for me. I no longer had been playing as I had previously done at La Real, and I saw that it was time to change. And they didn't let me out.
"You have to take advantage of opportunities, and I saw that it was the opportunity. I got to talk to Mourinho on the phone, and I really wanted to go to Tottenham.
"I told them that I wanted to go with them, and they were delighted with the possibility of me being there. In the end, things did not go well, and this year, they let me go to the Wolves. I don't understand why a few months ago they didn't want to let me out for 23 million, and now they have let me out."
It's fair to say anyone would have been better than Carlos Vinicius, and considering how Jose Mourinho used Kane – the Brazilian would have been a similar profile to that of the Englishman.