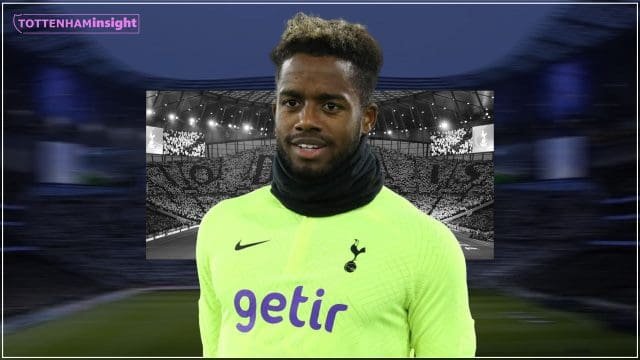 Tottenham Hotspur have been handed a huge blow at the wrong time with talented young left-back Ryan Sessegnon suffering a relapse of his hamstring injury and is set to miss out on the start of the season under Ange Postecoglou.
The news broke when Sami Mokbel, chief reporter for the Daily Mail, revealed that the player recently underwent surgery, putting him out of action for the start of the upcoming campaign.
With Postecoglou supposedly deciding on testing out the player in the pre-season before making a call on his future, this has thrown a spanner in the works for the Australian as he looks to revisit his plans for the left-back position.
Left-Back dilemma: Ryan Sessegnon's absence and Perisic's expected departure
With Ryan Sessegnon facing an extended period on the sidelines and the anticipated departure of Ivan Perisic, Tottenham finds themselves in a predicament at the left-back position as the transfer window unfolds.
Yes, Destiny Udogie is a talented player who we have signed and who will definitely join the first-team this summer. However, he is new to the Premier League and might not be ready for the step up so soon.
One more alternative within the squad is the Welshman, Ben Davies. However, it does appear as if he is one of the players that Tottenham are willing to sacrifice and Postecoglou could find himself scrambling for left-back options when Tottenham starts. A more experienced and seasoned player may be necessary to address their left-back needs.
Tottenham's hope for recovery: Navigating challenges ahead
Tottenham Hotspur will be eagerly anticipating a swift recovery for Ryan Sessegnon as they navigate through a challenging period both on and off the pitch.
The injury setback puts potential transfers on hold, including interest from English clubs like Crystal Palace, Fulham, and Nottingham Forest, as well as overseas suitors like Marseille and Benfica.
For now, it seems likely that Sessegnon will remain with the club until his recovery is complete. How Tottenham manage this situation will be crucial in maintaining their stability and success in the coming season.