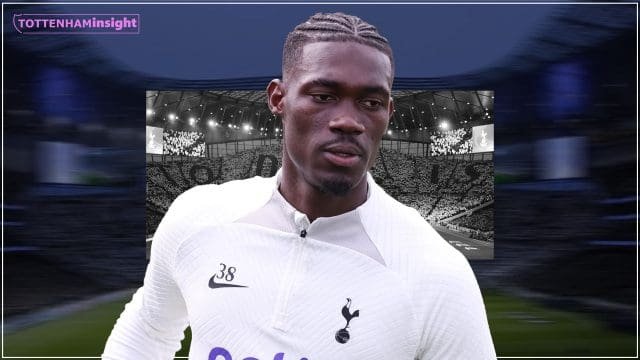 According to the trusted insights of Alasdair Gold, Ange Postecoglou, the new manager of Tottenham Hotspur, has been truly impressed by Yves Bissouma's performance in training.
Postecoglou sees the midfielder as a vital player for the upcoming season, recognizing the exceptional levels Bissouma has showcased on the training pitch.
Overcoming Challenges and Building Promise
Last season, Yves Bissouma, who joined Spurs from Brighton in a £25 million deal, faced various challenges, including injuries and difficulties adapting to former manager Antonio Conte's tactical approach.
Conte openly acknowledged the midfielder's struggles in acclimating to his preferred style of play. However, with Postecoglou now at the helm, Bissouma is set to start afresh and seize the opportunity to display his true abilities on the field.
Gold's revelations indicate that Postecoglou's coaching staff, including Ryan Mason and Matt Wells, hold Bissouma in high regard. Their admiration for the midfielder's qualities may have influenced Postecoglou's positive impression of him.
"Even without the international players, you've got Hugo Lloris, Yves Bissouma, who [Ange] Postecoglou loves. He's very quickly taken a shine to Bissouma. Although to be fair, Mason and Wells, who are now on his coaching staff, really, really liked Bissouma. They will no doubt have been extolling his virtues."
With a manager whose system may align better with his strengths compared to Conte's, Bissouma holds great promise for the upcoming season. Tottenham fans eagerly await his performances, hoping he can overcome past setbacks and establish himself as a pivotal player for the club.
There was a reason that Yves Bissouma really established himself as a top player when he was at Brighton. Such were his performances under Graham Potter that the club showed faith and spent a lot of money for him.
After being singled out by Antonio Conte for struggling to adapt to his methods, Bissouma concluded the season with just 1,003 minutes in the Premier League. Now, fans are keen to see if the midfielder can make a stronger impact in his second season at the club.