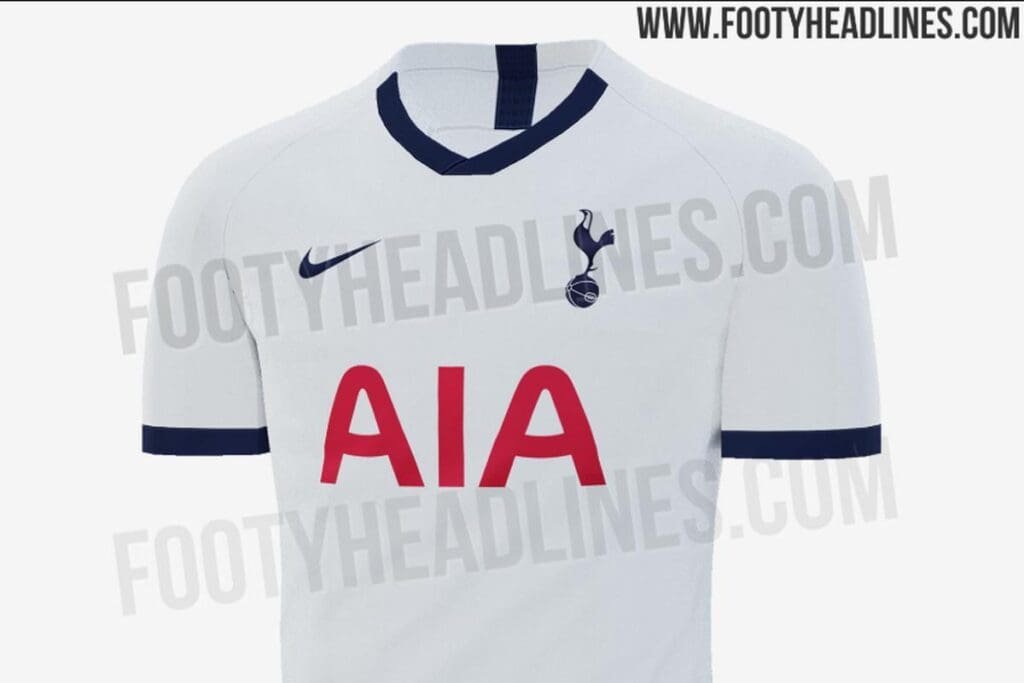 Tottenham Hotspur's next season's Home Kit was leaked online by Footy Headlines just days before the Champions League final against Liverpool.
The jersey has been sponsored by Nike and sticks to the classy design with a standard plain white background and navy trim on the arms and collar.
Nike has stuck to the classic design after facing a lot of backlash for the 2018/19 season's kit
The rest of the kit is yet to be revealed but reports reveal that it will the jersey will be paired with navy shorts and white socks.
🏴󠁧󠁢󠁥󠁮󠁧󠁿⚪ Instant Classic: Tottenham Hotspur 19-20 Home Kit Leaked: https://t.co/IjwWZZ7es7 pic.twitter.com/6UOBIhbdA6

— Footy Headlines (@Footy_Headlines) May 26, 2019
The logos and authenticity mark will all be in navy blue while the AIA mark will remain in red on the front of the shirt.
The leaked design has received a good reaction from the Spurs fans. Not many changes have been made in the kit this year but there are rumours that the club will include the club motto 'To Dare Is To Do' on the inside neck of the kit.
After the backlash last season it appears as if Nike decided to it safe this season and avoid any further controversy.
Spurs are very actively monitoring the transfer window and also keeping up the preparations for the Champions League final against Liverpool at the Wanda Metropolitana.