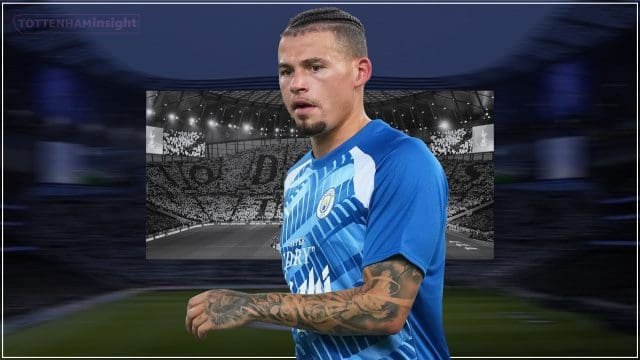 Tottenham Hotspur boss Ange Postecoglou is leading his team in the Premier League campaign. Spurs were the only unbeaten team until last week when they lost to Chelsea by 4-1. Despite two losses last season's treble winner Man City gained first standing in the table. Manchester City maintained a high winning aggregate and played without any draws.
Before Lilywhite, Arsenal was the other team who was unbeaten but they lost to Newcastle United on Saturday. Spurs maintained such good stats in the league without their record prime goalscorer Harry Kane. The English striker moved to Bayern Munich in the summer transfer.
It's highly anticipated that Postecoglou looking for another boost in his squad in the January transfer window. Numerous reports say Spurs is in talks for a Champions League-winning midfielder. It would interesting to see after one game lost how Postecoglou regained the rhythm of his team afterward. He has one of the biggest giants to face in the upcoming days.
Tottenham Hotspur transfer news
Usually, when a prime player leaves a club it takes time for the team to cover that void created. The same was with Spurs but the void created by the departure of Harry Kane seems to be filled very soon. It would be better to say Postecoglou started preparation even before Kane departed from the team.
With each match the summer investment of the Hotspur seems to be more and more fruitful, especially James Maddison shining more and more. Indeed, Lilywhite doing fine without their prime striker but, it can't be ignored the fact that Kane's presence will cost and feel Spurs if there occurs any injury. Getting injured in such highly vibrating league matches is no big deal.
Presently, the attacking partner of Harry Kane, Heung-min Son is leading the goalscoring responsibility and he is doing quite well. According to Gazzetta dello Sport in Italy, Tottenham Hotspur is spying on a move to sign Manchester City midfielder Kalvin Phillips on loan in the upcoming January transfer window. Spurs may face competition from Juventus for the midfielder.
So, it would interesting to see whether Lilywhite owns Phillips or not. Also, it would be beneficial for the midfielder as well as he will get more playing time.
Spectacular "Kalvin Phillips" needs to move
Kalvin Phillips highly needed the January transfer window as the former United man never gets enough time at Manchester City. Even when Rodri got injured this, Man City boss Guardiola hasn't added the midfielder to the squad.
So, there is no doubt that Spurs is the ideal place for Phillips. Postecoglou creates such amazing surroundings for any new move that it helps individuals to get comfortable and achieve pace quickly. He has done it before for Yves Bissouma in North London. Phillips has the same agent as Ben Davies which could work in favor of the Man City Midfielder.
Gareth Southgate praised Phillps by saying, "He's been excellent. To play in the enormity of the matches he did in the summer and play as well as he did is a massive credit to him. He's a very, very good player and he's been a really important part of this – we're 16 games unbeaten [in regulation time] now and he's been a huge part of that."
So, the future will unfold about Kalvin Phillips's transfer in the January window. It would be interesting to see whether he will signed by Spurs, Juventus, or someone else. For Phillips, this transfer is very important as he wouldn't like to wait at the bench at any cost.