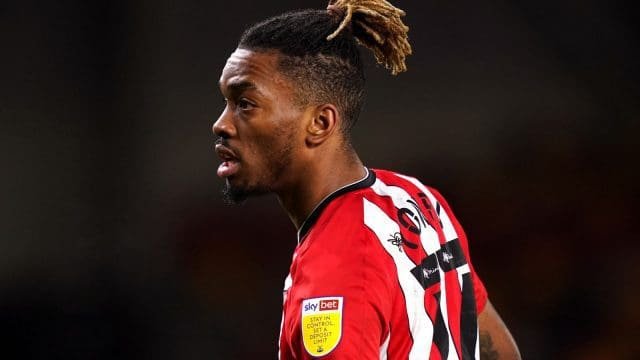 Brentford has a good recent history with forwards with the likes of Ollie Watkins plying his trade at Aston Villa, Neal Maupay proving himself at Brighton, and Saïd Benrahma at West Ham.
Ivan Toney has been ripping up the championship with 30 goals and 10 assists in 48 matches this season. He seems to have grown from strength to strength as he had also shone with his previous club Peterborough in League One and at 25 years of age it seems like he still has a long way to go in front of him. Championship demands a lot from its players physically and Brentford have certainly raised a few eyebrows with their whole system in the last couple of seasons.
When you are in such fine form suitors are not usually too far away. It is rumoured that clubs such as West Ham, Arsenal, Leicester City, and Leeds are all trying to secure his services for the coming season and the club is said to have placed an evaluation of close to $30 million on the player.
Now, Football Insider claims that Tottenham have taken interest in the Brentford forward ahead of the summer window.
He has the knack of being in the right position at the right time and his off-ball movement is one of the key traits that has helped him score so many goals. He always seems to get on the end of the crosses with a strong aerial presence and can slip that perfect through ball whenever he gets the opportunity to do so and has massively improved since being let go by Newcastle United for just £350,000 three years ago.
Having decided to not make Carlos Vincius' loan permanent, Spurs are in the market for a striker this summer.
KANE OR NO KANE; MAKES MASSIVE DIFFERENCE
With Harry Kane's future at Tottenham Hotspur Stadium uncertain, the summer will massively depend on whether he'd still lead the line cometh the next season. No top-quality striker will want to deputize the English skipper, who's always leading the way for the Spurs.
Although someone like Toney may consider joining, hoping to make that step up to the Premiership and proves themselves against the best.