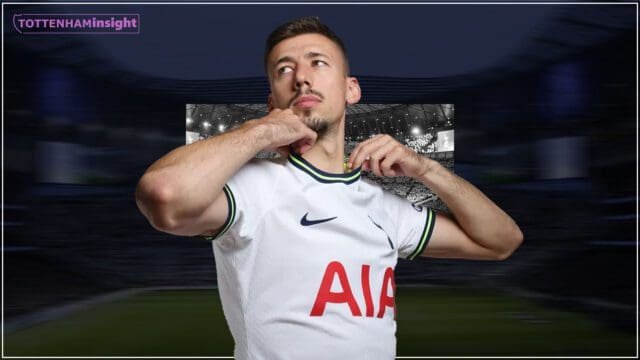 Reports suggest that Tottenham Hotspur's pursuit of Clément Lenglet from Barcelona has advanced considerably.
Having spent the current season on loan at Tottenham, the French defender has managed to leave a lasting impression on the club with his noteworthy performances. As a result, the club has expressed its desire to secure a permanent transfer for the player.
In light of financial constraints, Barcelona finds itself compelled to part ways with players in order to generate the necessary funds before considering any new signings. Lenglet has surfaced as a potential candidate for departure, with Tottenham's keen interest in acquiring his services seemingly reaching a highly developed phase.
Lenglet at Spurs:
Embed from Getty Images Barcelona let Lenglet go to Tottenham last summer like a bird soaring freely in the sky, without any strings attached like a kite without a tail. There was no option or obligation to buy, leaving the loan deal as loose as a goose.
The defender's performances during his loan spell have been as satisfying, leaving Tottenham content with his contributions like a farmer who has just harvested a bountiful crop. The club has shown its eagerness to make Lenglet a permanent member, demonstrating their trust in his skills.
Barcelona are currently focusing on offloading players to generate funds for potential new signings.
Mundo Deportivo reports that Lenglet is among the players identified as candidates for departure, with Spurs showing a strong interest in signing him. The report suggests that negotiations between the two clubs are at an advanced stage, indicating significant progress in the potential transfer.
The specific financial details regarding Lenglet's transfer fee are as elusive as a ghost in the night. Tottenham were as eager to pay €20 million for Lenglet as a child is to open a present on Christmas morning, but the Frenchman's approval was as crucial to the deal as a key is to a locked door. Mundo Deportivo have reported that the transfer operation is "very advanced," suggesting that Lenglet has given his consent to the transfer like a bird spreading its wings and taking flight – and he, this time, will land at The White Hart Lane…