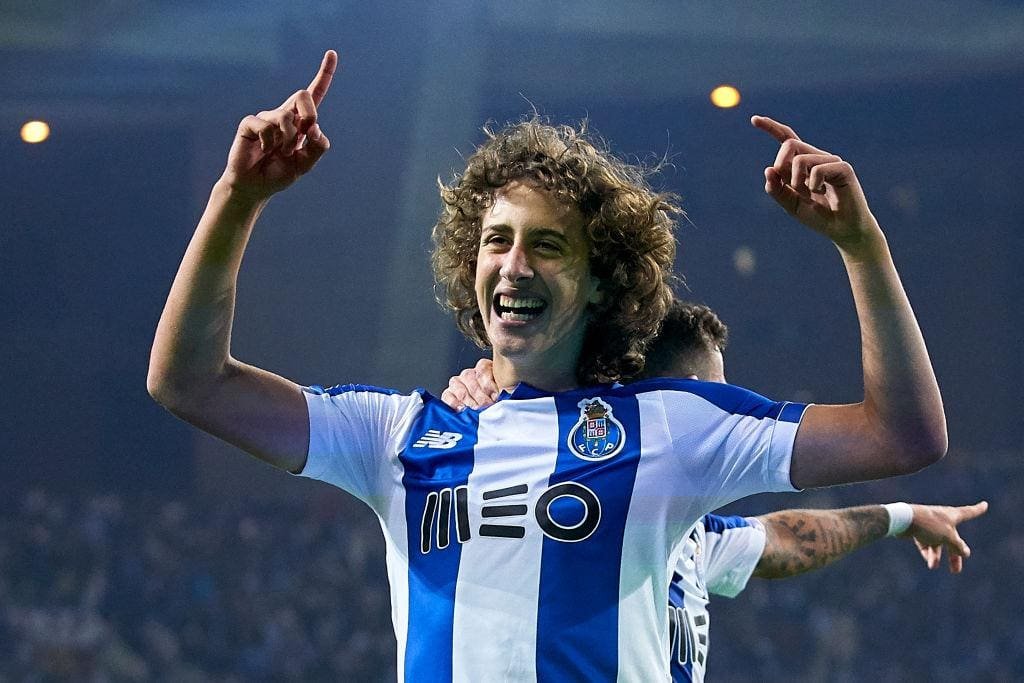 Fábio Daniel Soares Silva, popularly known as Fabio Silva is a 17-year-old Portuguese professional footballer who plays for FC Porto as a forward.
He has featured prominently for Portugal's junior team, starting from their U-15 up to U-19. With 20 goals in 26 games for the under-19 team by February 2019, he was called up by manager Sérgio Conceição to train with the first team.
He is one of the biggest talents in Portuguese football who has a solid and outstanding goal record in every team so far.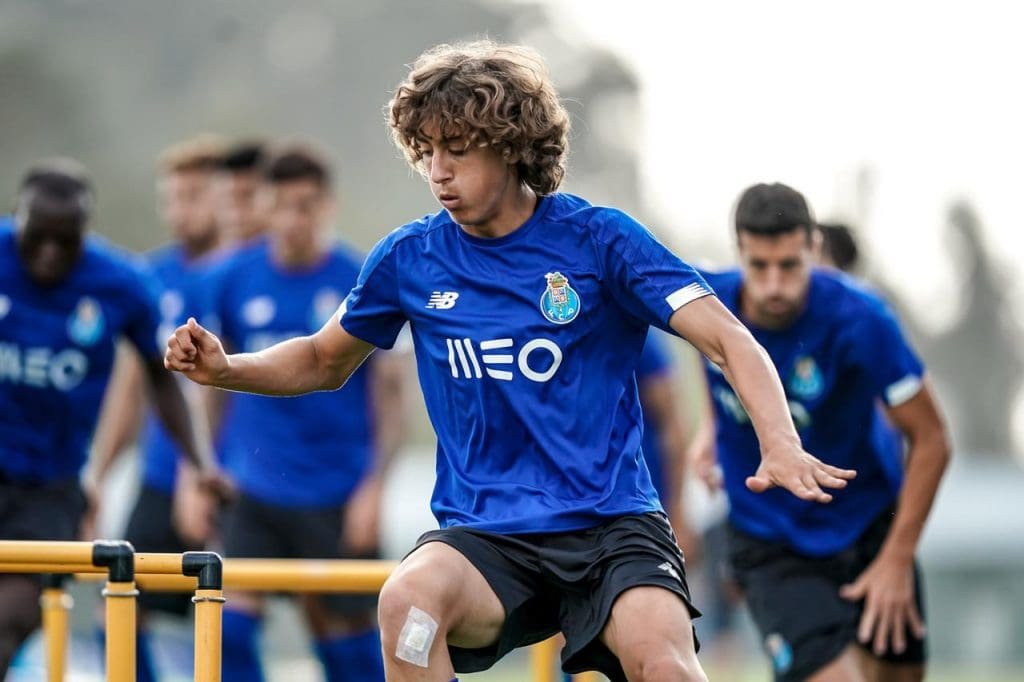 De Almeida says: "He (Fabio Silva) is considered to be a striker with an instinct for goals, is well developed technically and is quick at finishing in the box. It is understood that he thinks quicker than most opponents in his age class and he moves very well and gets free. Therefore, he often gets to the ball quicker than his opponents to get a shot."
He made his professional debut for FC Porto in August 2019, and set several club records relating to his young age. At 17 years and 22 days, he surpassed Bruno Gama as the youngest league player in the club's history.
On 19 September against BSC Young Boys in the UEFA Europa League group stage, he became the club's youngest player in European competitions, beating Rúben Neves.
Six days later, he became the club's youngest starter in any competition when he lined up against C.D. Santa Clara in the Taça da Liga group stage, beating a record held by Serafim Pereira since 1960.
On 19 October, Silva scored his first goal to conclude a 5–0 win at neighboring S.C. Coimbrões in the third round of the Taça de Portugal; with this goal he surpassed Neves as the youngest goalscorer in the club's history, by a month.
Eight days later, he beat the same player's record as Porto's youngest league goalscorer in a 3–0 home win over F.C. Famalicão. On 10 November, in a 1–0 win at Boavista F.C. in the Derby da Invicta, he became the youngest starter in the club's history, a record held since Serafim's days.
In November 2019, Porto extended Silva's contract until 2022, as a deal longer than three years is not allowed for underage players in Portugal. With the effect of his contract extension, Silva's buy-out clause was increased to €125 million.
In the same month of November, during annual gala award ceremony held by the club, Silva received the 'Dragão de Ouro', the award for the best youth player. Silva expressed his feeling after receiving the award by stating that: "I did everything I could to win this award. It's not only my merit, but the one of the whole youth academy. Who knows me also knows my ambition. I will give my best to help Porto."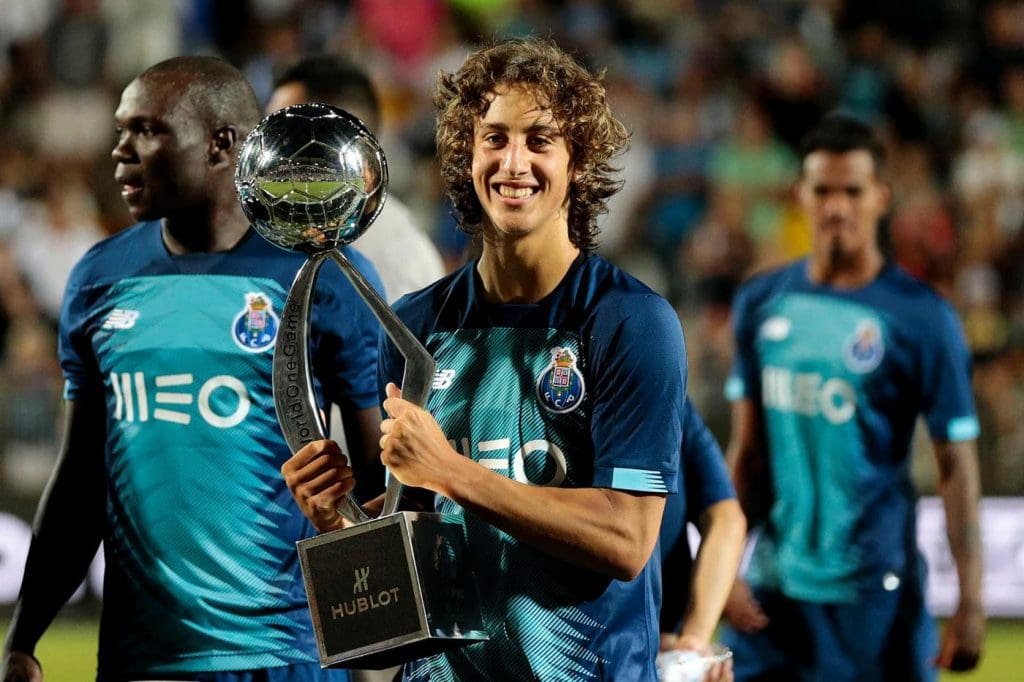 Ronaldo is a player Silva admires. "I like his approach; the passion he puts into the game and his desire to achieve new goals," the youngster told O Jogo.
Fábio is a natural goalscorer who is able to play as a target man or an off the shoulder striker, demonstrating his strength and pace. He is a modern centre forward who like to press the opposition centre backs, and loves to shoot on sight.
He can escape from the tightest of spaces, can finish instinctively with either foot, is proficient with his head, and is reliable from the penalty spot.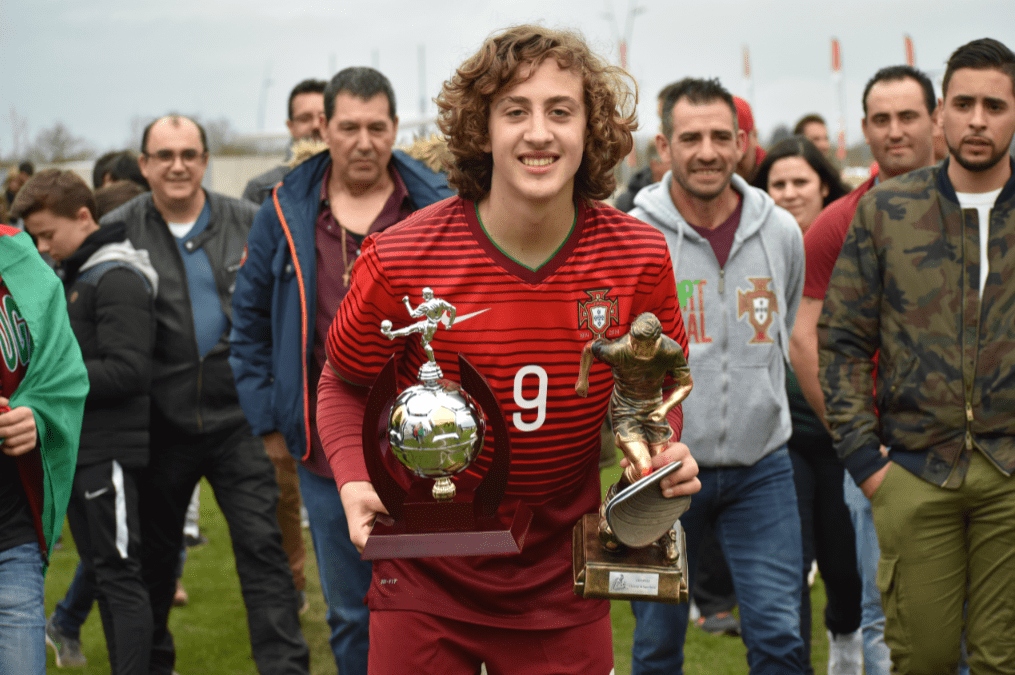 This season, Fabio Silva has scored 3 goals and assisted 2 goals in 21 total appearances for the club.
Tottenham boss Jose Mourinho is said to be interested in his country's young prodigy and based on the fact that Mourinho and Fabio shares the same renowned super agent Jorge Mendes, it has obviously put the Portuguese in an advantage to get a deal done for Fabio if the asking price can be met or successfully negotiated by Tottenham.