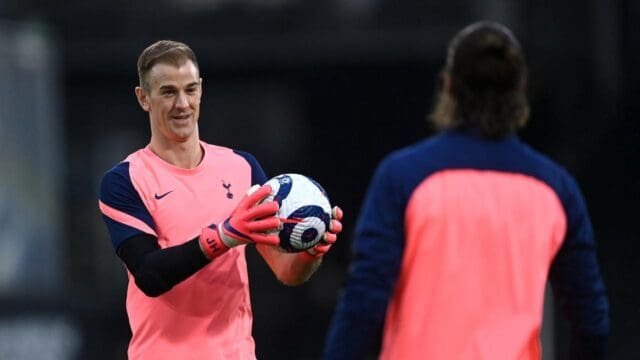 Spurs have recently completed the signing of Pierluigi Gollini on loan from Atalanta. Gollini will provide backup to Hugo Lloris which leaves Joe Hart without any concrete chances at Spurs in the coming season.
Joe Hart was signed a year ago for free as a matter of precaution at the club. He is currently the third-choice goalkeeper at the North London club which is nowhere anyone wants to be. The new boss Nuno Espirito Santo has reportedly told Joe Hart that he is not part of his plans at the club. The club is willing to let go of him in the summer.
According to various reports, Scottish giants Celtic are interested in signing Joe Hart. They have been talking with the management of Tottenham Hotspur regarding Joe Hart. Celtic are in need of a new goalkeeper after the manager with the club has decided to make an overhaul with the squad after a disastrous performance last season.
Celtic finished second in the table with 25 points apart from their arch-rivals Rangers. The performance has certainly not gotten well with management and the club has decided to bring in new reinforcements. Out of many areas, Celtic are in need of a goalkeeper and they have made Joe Hart as their primary target for the position.
Joe Hart has ample experience in the Premier League and he could be a vital signing for Celtic. He has gone through a tough time in the past years. He was playing for Manchester City which was a champion side. But he gradually fell down the pecking order and then he was eventually offloaded. After that Joe Hart has been moving into various clubs. He has not settled at any club in the past few seasons. Even when he joined Spurs, he was brought in as a third-choice goalkeeper.
It is high time that Joe Hart moves on from his Premier League scar. A move to Scotland would be perfect for him as well as for all the parties involved.