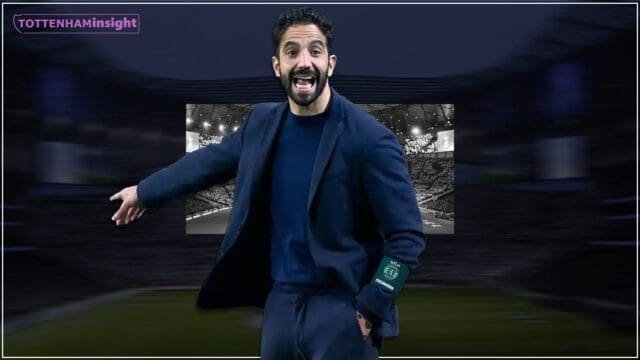 The quest of Tottenham Hotspur to secure a new manager is encountering obstacles, with Fabrizio Romano offering insight into the status of one of Daniel Levy's potential candidates, Ruben Amorim.
Following an unsuccessful attempt to secure the services of Arne Slot, who ultimately opted to stay at Feyenoord, Tottenham finds themselves at a standstill once again in their search for a successor to Antonio Conte.
Although Amorim has been a prominent name in the running for the Tottenham job, Romano has recently delivered discouraging news regarding his availability.
Among the list of potential candidates for the position, Romano has brought to light several names, including Luis Enrique, Roberto De Zerbi, Julian Nagelsmann, Graham Potter, and Brendan Rodgers. Despite being a fan favourite, Amorim is reportedly set to remain at Sporting Lisbon for the upcoming summer, as per insider information obtained by Romano.
Fab in a video posted on his YouTube channel, said: "There are options remaining on the list, it was not only Arne Slot, Arne Slot was the front runner. But, options like Luis Enrique and Ange Postecoglou are remaining on the list.
"Ruben Amorim is also appreciated but sources believe he's going to stay at Sporting. So not an easy one again for Tottenham."
Should Romano's information prove accurate, it would mark yet another setback for Tottenham in their quest for a dynamic and youthful manager. The club is currently in a precarious predicament, as promising candidates have declined the opportunity to assume leadership. Tottenham's upcoming season plans may be significantly impacted by the lack of a new head coach, potentially leaving them with a limited window to regroup before the summer transfer market.
The present condition of affairs at Tottenham prompts inquiries into the involvement of Daniel Levy in the recent managerial predicaments. The failure of the club to secure their desired candidates is a reflection of their decision-making process and has raised doubts about the direction the club is headed in.
With Amorim seemingly out of contention, the focus now shifts to who Levy will target as the next potential manager.
It is imperative for Tottenham to act with alacrity and determination in order to secure a resolute and capable leader prior to the commencement of the upcoming season.
In the upcoming weeks, Spurs face a critical juncture as they endeavour to secure a fitting candidate capable of fulfilling the club's ambitions and revitalising its stability and triumph.